The Other Video Donald Trump Doesn't Want Voters To See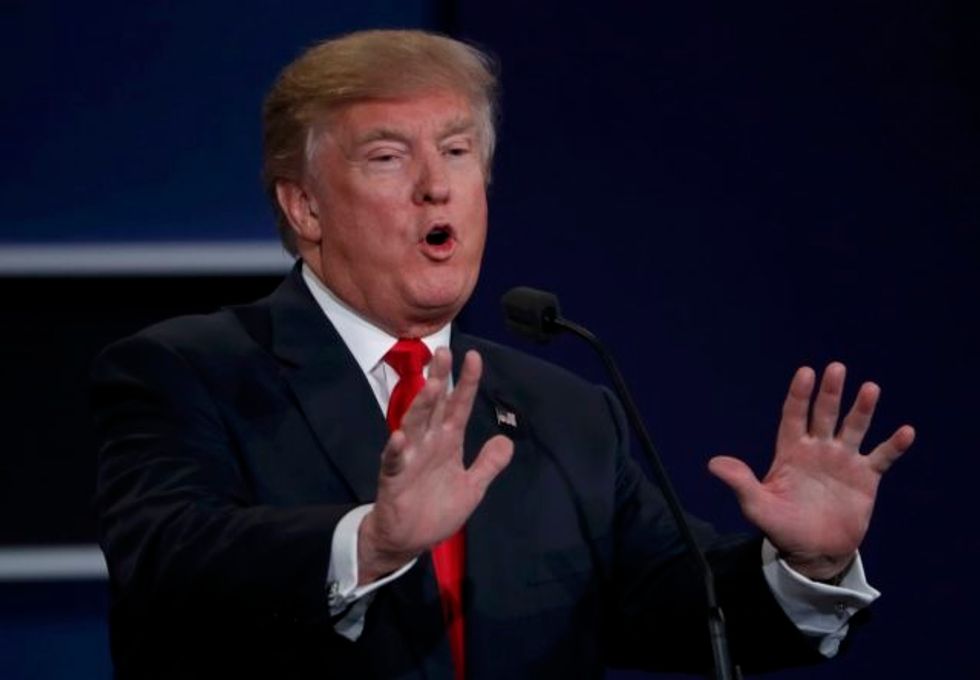 While the 2005 Hollywood Access video was damning, another newly resurfaced recording will shatter every personal attack Donald Trump's has made on Hillary Clinton.
"I think her history is far from being over," Trump said of Clinton in a NY1 interview that aired Nov. 12, 2008. "I'd like to answer that question in another 15 years from now," he added.
It's hard to believe Trump said those words less than a decade ago.
Trump continued the interview praising both Hillary and Bill Clinton, personally and professionally.
"I think Hillary's a great wife to a president and I think Bill Clinton was a great president," Trump said. "You know, you look at the country… the economy is doing great."
That's right, in November 2008, Trump thought America was already great, near the peak of a major recession. Let that sink in.
"Look at what happened during the Clinton years," Trump continued. "I mean we had no war, the economy was doing great, everybody was happy, a lot of people hated him because they're jealous as hell… but Bill Clinton was a great president."
Trump not only admired Clinton at the time, he seemed to express remorse over her failed run for the presidency.
"Hillary Clinton is a great woman… a wonderful woman… a very smart woman… a very tough woman," Trump rattled on, adding that Clinton could often be "misunderstood" but he was sad to see her get "roughed up" in the primaries.
"I know Hillary, and I know her husband very well," Trump confirmed. "I'm not knocking the other side; you know, you want to win a battle, so if it gets a little bit nasty, it is politics, and politics is a tough game."
Watch:
Alexandra Rosenmann is an AlterNet associate editor. Follow her @alexpreditor.
Reprinted with permission from AlterNet.
Photo: Republican U.S. presidential nominee Donald Trump speaks during the third and final 2016 presidential campaign debate at UNLV in Las Vegas, Nevada, U.S., October 19, 2016. REUTERS/Mike Blake