Video Of Israeli Soldier Confronting Palestinians Yields Outpouring Of Support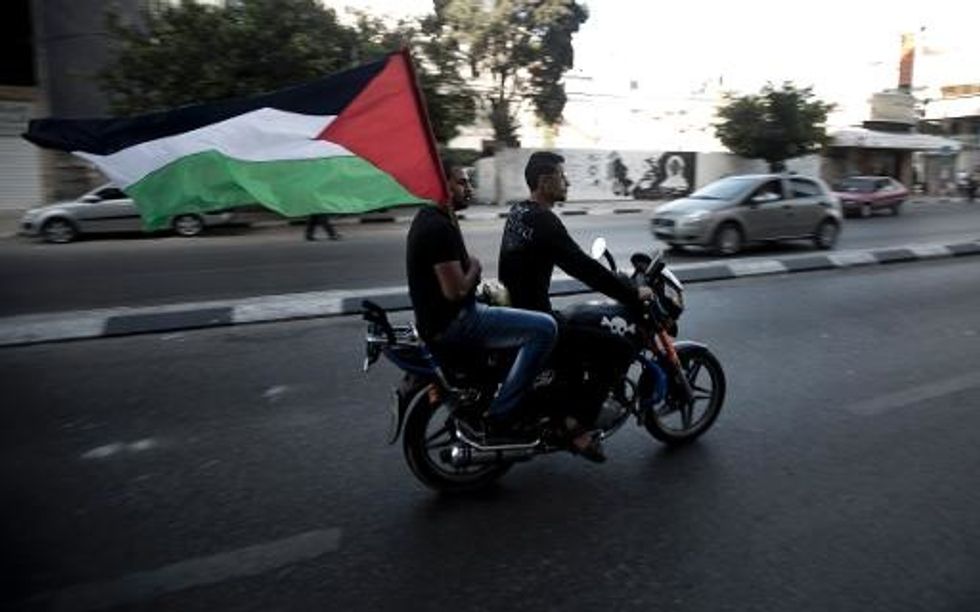 By Joel Greenberg, McClatchy Foreign Staff
JERUSALEM — An Israeli soldier caught on video as he loaded and aimed his rifle during a street confrontation with Palestinian youths has become an unlikely hero in Facebook postings by Israeli soldiers, embarrassing the military.
The video was posted online by a Palestinian group, Youth Against Settlements, to highlight abusive behavior by Israeli soldiers in the West Bank. But rather than provoking outrage, it triggered a wave of support in Israel.
The incident and the online responses have caught the army off-guard, highlighting the challenge that social media poses to traditional channels of command in the military. The episode has also thrust a spotlight on the challenges that Israeli combat soldiers face doing occupation duty, much like police work, in close contact with a civilian population.
The video was shot in the volatile West Bank city of Hebron, where Israeli forces protect several hundred Jewish settlers who live in the heart of the city. In the video, the soldier, who's been identified as David Adamov, is seen in a close-quarter face-off with a few Palestinians.
In the video, one of the Palestinians touches Adamov, who pushes him away, then loads his rifle and brandishes it as another youth passes behind him. Adamov curses, lashes out with a kick and threatens to put a bullet in the head of the Palestinian who's shooting the video.
Many Israelis who viewed the video saw not military brutality but a soldier under threat. Outrage grew when rumors circulated that Adamov had been jailed over the episode. In fact, he'd been sentenced to 20 days in a military prison for an unrelated incident in which he was charged with assaulting two of his superior officers.
Scores of soldiers posted images of themselves on Facebook and on other social media, holding homemade signs that said, "We are also with David of the Nahal Brigade." The brigade is one of the army's infantry branches whose soldiers do stints in the West Bank.
A popular Facebook page that's garnered more than 127,000 "likes" features images of soldiers from various units — their faces covered to avoid disciplinary measures — holding up messages of support for Adamov. One image shows a soldier's handcuffed hands opposite stones, a Molotov cocktail and a knife — all weapons that Palestinians have used against Israeli soldiers in the West Bank.
At the top of the page is a call "to end the abandonment of Israel Defense Forces soldiers," along with the message, "The blood of our soldiers is not cheap."
Amos Harel, military commentator for the liberal newspaper Haaretz, called the phenomenon "the first digital rebellion" in the military and a signal of frustration by soldiers who must serve occupation duty.
"It reflects the lack of agreement by combat soldiers in the field with the policy of restraint dictated to the units in dealing with Palestinian residents," Harel wrote. "Soldiers even complain a great deal about lack of backing from their commanders for those who have gotten caught up in such confrontations."
Israeli and Palestinian human rights groups argue that soldiers often show a lack of restraint in their treatment of Palestinian civilians, frequently resorting to violence and opening fire in cases when they could have used nonlethal weapons and made arrests.
But the case of the soldier in Hebron didn't provoke much soul-searching in Israel, where it was widely perceived as another example of the trying conditions under which service members operate when facing a hostile Palestinian population.
Economy Minister Naftali Bennett, the leader of the rightist Jewish Home party, said in a Facebook posting that he would have acted the same as Adamov, who'd "done the right thing" against a group of provocateurs.
"This isn't a reality show on TV," Bennett wrote. "This is a complex and very dangerous reality that IDF combat soldiers face every day."
The episode also drew attention to the subversive role that digital technology can play in the military, where Israeli soldiers carrying smartphones can get protest messages out to the public easily, circumventing army discipline and the chain of command.
The army chief of staff, Lt. Gen. Benny Gantz, ordered an investigation into the Hebron incident and the social media campaign by soldiers.
"It's important to remember and tell our subordinates clearly that Facebook is not a command tool," he told a meeting of the army's general staff, according to Israeli media. "It is here, and that's a fact, but it is not a replacement or even a parallel channel for dialogue between commanders and their soldiers."
Yehuda Shaul, a leader of Breaking the Silence, an Israeli anti-occupation group that publicizes accounts by former soldiers of their service in the West Bank, including descriptions of brutality and abuse, said the online campaign in support of Adamov drove home an important message that should serve as a wake-up call to the Israeli public.
"I see it as a good thing," Shaul said. "By coming out and supporting him by the hundreds, the soldiers are saying what we've been saying for years: That's what we do all the time. This is how you behave. This is the only way to maintain an occupation."
AFP Photo/Mahmud Hams