Video Of Journalist's Beheading Is Authentic, U.S. Confirms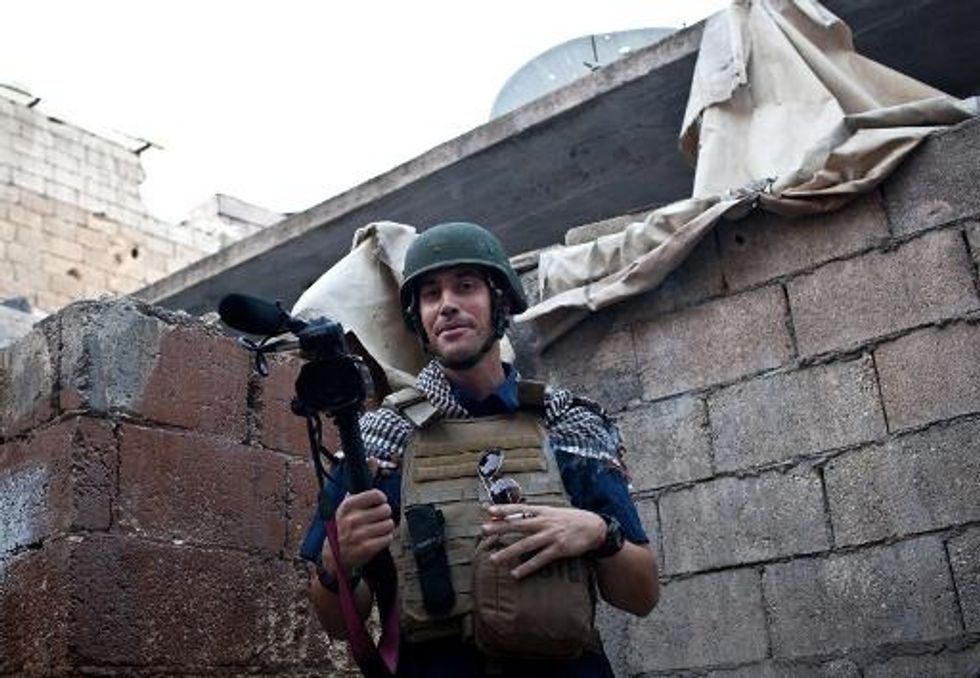 By Christi Parsons, Tribune Washington Bureau
EDGARTOWN, Mass. — A video showing the beheading of an American journalist by the militant group Islamic State is authentic, the Obama administration said Wednesday.
National Security Council spokeswoman Caitlin Hayden said intelligence officials analyzed the video and confirmed its authenticity. The journalist, James Foley, was freelancing for the website GlobalPost when he was kidnapped in Syria almost two years ago.
The video of the execution-style murder of Foley was posted by the Islamic State, an al-Qaeda offshoot that has seized a large swath of territory in Syria and Iraq. Its stated goal is to establish an Islamic caliphate in the heart of the Middle East.
The group recently has suffered setbacks in Iraq as the U.S. has given air support to the Iraqi military and Kurdish militias fighting them, and in the video Foley is forced to call the U.S. government his "real killers." It's not clear when or where the video was made.
In text displayed in English and Arabic, the video accuses President Barack Obama of "placing America upon a slippery slope toward a new war front against Muslims."
AFP Photo/Nicole Tung