Richmond, VA Is For History Lovers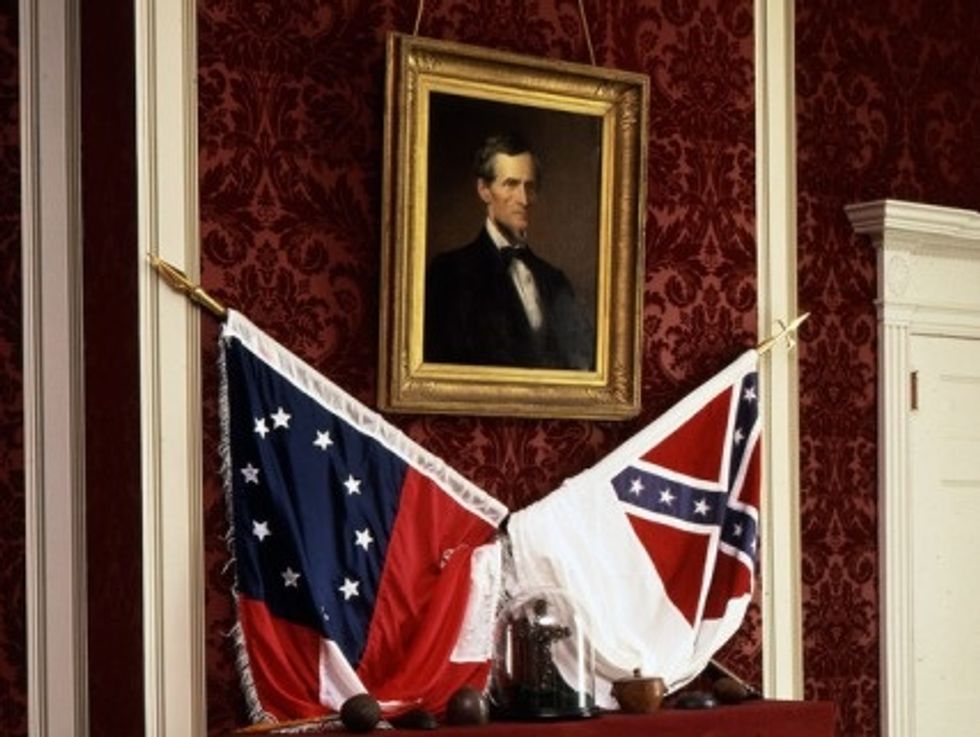 For American history buffs, and especially for Civil War devotees, a trip to Richmond, VA provides a window into a past that few other destinations offer. But it would be a mistake to peg Richmond as just a collection of American history sites because the city has plenty to offer in the way of great food, shopping, sports, fine art, and quaint neighborhoods to go along with its 400 years as a hub of history and politics.
Once the land of the native American Powhatans, the construction of Fort Charles in 1607 turned the area into a busy and prosperous trading center for fur, hides, and of course tobacco. The state capital was moved here from Williamsburg in 1780, and in 1782 Richmond became a city and the official capital of Virginia.

The Valentine Richmond History Center
Located in the heart of historic downtown, the Valentine has been collecting, preserving and interpreting Richmond's 400-year history for over a century.

Agecroft Hall
Agecroft Hall: An actual Tudor estate, Agecroft Hall was built in Lancashire, England in the late 15th century.  In 1925 it was purchased by Richmonder Thomas Williams, Jr, and transported piece by piece and reassembled on the banks of the James River.

Monument Avenue
Divided by a grassy mall, Monument Avenue is lined with some of Richmond's most beautiful homes. Its statues depict some of the heroes of the Confederacy, such as Robert E. Lee, Stonewall Jackson, and Jefferson Davis, but in 1995, amid a great deal of controversy, a monument to tennis star and native Richmonder Arthur Ashe was approved.

Edgar Allen Poe Museum
Edgar Allan Poe Museum:  Poe lived and worked in 19th century Richmond, and the museum house an extensive collection of his manuscripts, letters, first editions, and personal belongings.

Richmond's Capitol Building
The Virginia Capitol and Executive Mansion: Designed by Thomas Jefferson, this is the oldest state legislative assembly in the United States. The Executive Mansion next door has been continuously occupied since 1813.

Museum and White House of the Confederacy
Museum and White House of the Confederacy: A treasure trove of artifacts and personal items related to the Confederacy, many of which were donated by the soldiers who fought and their families.

The American Civil War Center
The American Civil War Center: The Civil War as seen through Union, Confederate, and African-American eyes housed in the last remaining building of the Tredgear Iron Works, the South's main producer of armaments.

Chickahominy Bluff
Chickahominy Bluff: On June 26, 1862, General Robert E. Lee and 20,000 Confederate troops gathered here prior to the offensive known as the Seven Day Battles.

The John Marshall House
The John Marshall House:  The home of the fourth Chief Justice of the Supreme Court of United States from 1790 until his death in 1835. He served as Chief Justice from 1801 to 1835 under President John Adams and is known to history as the Definer of the Constitution.

St. John's Episcopal Church
Located in picturesque Church Hill, Richmond's oldest existing neighborhood, St. John's Episcopal Church was where Patrick Henry gave his "Give me liberty, or give me death" speech in March 1775.

Hollywood Cemetery
Hollywood Cemetery dates back to 1847 and is the final resting place of U.S. Presidents James Monroe and John Tyler, Confederate President Jefferson Davis, Civil War figures of every rank, and Virginia statesmen.