A Visit To Long Island's Wine Country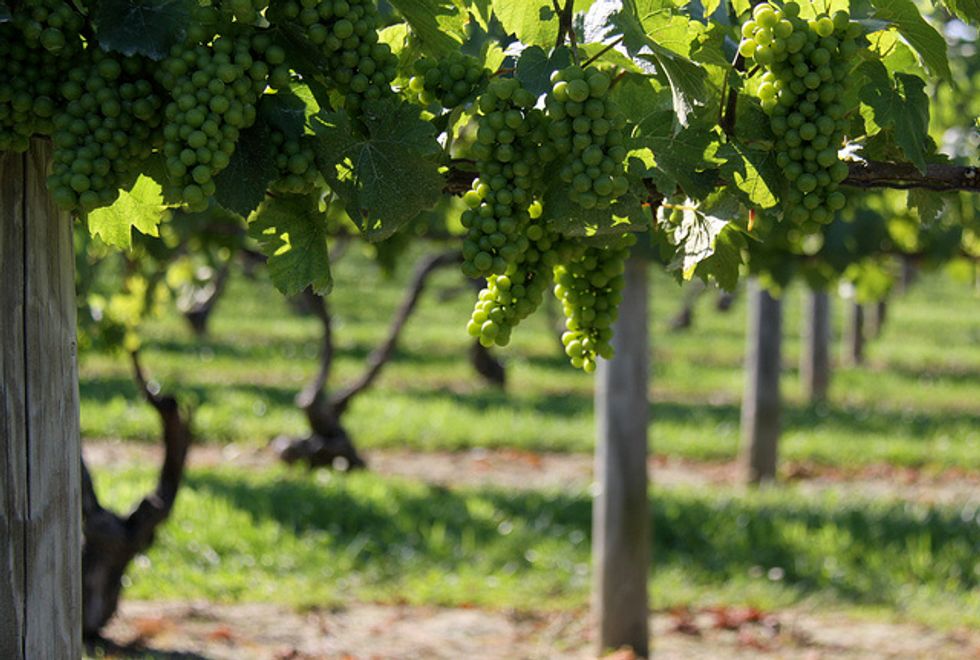 New York's Long Island is well-known for its fine beaches, delicious duck, the wealth and celebrity of the Hamptons, and for the last few decades its fine wine. The soil has been described as some of the finest wine-growing soil in the world.
Native Americans consumed the wild grapes that once grew all over the island. In the 17th century, Dutch settlers cultivated grapes for their own wine consumption. But it wasn't until the late 18th century that European wine grapes were introduced and vines were cultivated.
The first commercial vineyard was planted in 1973 in the Suffolk County town of Cutchogue; and by the 1990s Long Island wines were garnering more than just a little buzz.
Today there are over 3,000 acres under cultivation, as well as 60 producers and vineyards that produce more than half a million cases of wine per year.
You'll find wineries throughout North Fork and South Fork in Suffolk County, and in the southern part of Nassau County.
Photo: Chris Goldberg via Flickr
Castello di Borghese
Castello di Borghese is the successor to Hargrave Vineyard, Long Island's first commercial vineyard.

One Woman Wines And Vineyard
Claudia Purita, originally from Calabria, Italy, hand plants her vines and produces sustainable wines at her One Woman Wines and Vineyard.
Photo: onewomanwines.com

The Old Field Vineyards
The Old Field Vineyards in Southold is Long Island's easternmost winery.
Photo: Old Field Vineyards
Wolffer Estate Winery
Tuscan-style buildings and fine wine characterize the Wolffer Estate Winery in Southampton.
Photo: Wolffer.com

Baiting Hollow Farm Vineyard
One of the tasting rooms at Baiting Hollow Farm Vineyard in Baiting Hollow.
Photo: baitinghollowfarmvineyard.com

Bedall Cellars
Bedall Cellars which has vineyards in Cutchogue, Southold, and Peconic, is owned by film producer Michael Lynne of "Lord of the Rings" fame.
Photo: Bedall Cellars

Waters Crest Winery
Family-owned Waters Crest Winery produces small-batch artisanal wines.
Photo: Waters Crest Winery

Sparkling Pointe
Sparkling Pointe makes sparkling wine according to traditional French Champagne methods.
Photo: Sparkling Point Via Facebook