Wal-Mart To Stop Selling AR-15, Other Semi-Automatic Rifles
@reuters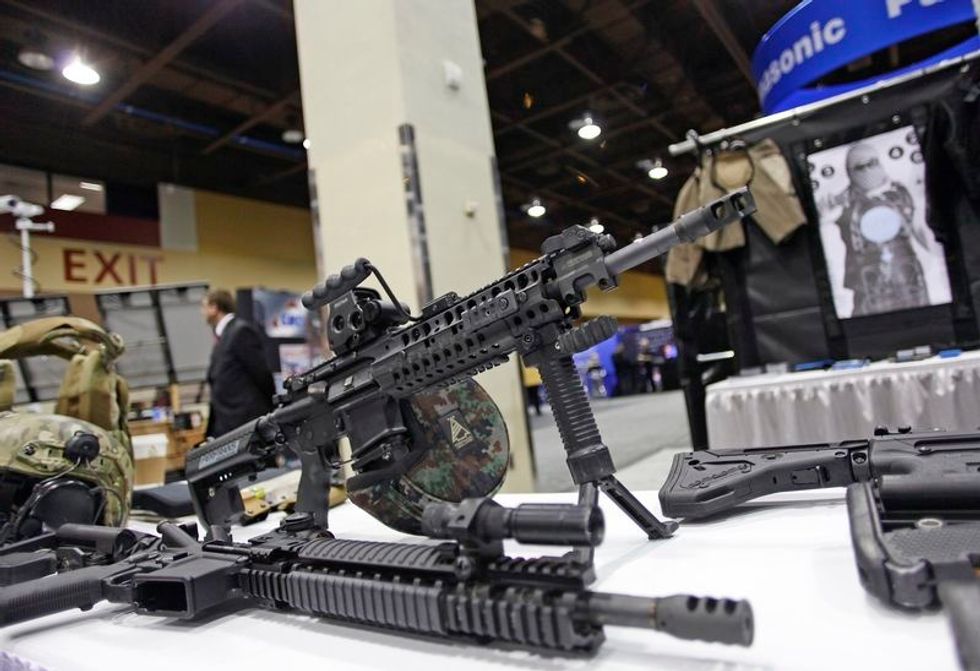 Ed.'s note: This post has been updated as of 6:12 p.m.
By Nathan Layne
(Reuters) – Wal-Mart Stores Inc, the United States' top seller of guns and ammunition, said on Wednesday it would stop selling the AR-15 and other semi-automatic rifles stores because of sluggish demand and focus instead on "hunting and sportsman firearms".
Company spokesman Kory Lundberg said the decision was not related to high-profile incidents involving the rifles, including the school shooting in Newtown, Connecticut, in 2012.
"This is done solely on what customer demand was," said Lundberg, confirming a report by business news website Quartz. "We are instead focusing on hunting and sportsman firearms."
Lundberg said Wal-Mart, the world's largest retailer, would stop selling a class of rifle called the modern sports rifle (MSR), which includes the semi-automatic AR-15. He said that class of rifle was sold in fewer than a third of its roughly 4,500 U.S. stores.
The decision is part of a regular "reset" of its sporting goods department for the fall, Lundberg said.
The announcement came on the same day two television journalists were shot and killed in Virginia in an incident that is likely to stoke the debate about gun ownership in the United States and heighten scrutiny of retailers selling guns.
Other large retailers of rifles include Dick's Sporting Goods and Cabela's. No one at either company could be reached for comment regarding Wal-Mart's decision.
Wal-Mart recently came under pressure from New York City's Trinity Church, an investor that was pushing for tighter oversight of its sale of guns with high-capacity magazines.
In April a federal court ruled in Wal-Mart's favor and vacated an injunction that would have required a vote on the issue at the company's annual shareholders' meeting in June.
The National Shooting Sports Foundation said demand for sporting rifles is strong.
"Modern Sporting Rifles are extremely popular with an estimated 10 million of them in the hands of Americans since 1990. Walmart's decision was based on what its management sees as best for their business," Michael Bazinet, a spokesman for the trade association, said in an email.
(Reporting by Nathan Layne; Editing Bill Rigby, Toni Reinhold)
Photo: An AR-15 style rifle is displayed at the 7th annual Border Security Expo in Phoenix, Arizona, in this file photo taken March 12, 2013. (REUTERS/Joshua Lott/Files)