Wall St. Journal Warns Trump Tariffs Will Promote Corruption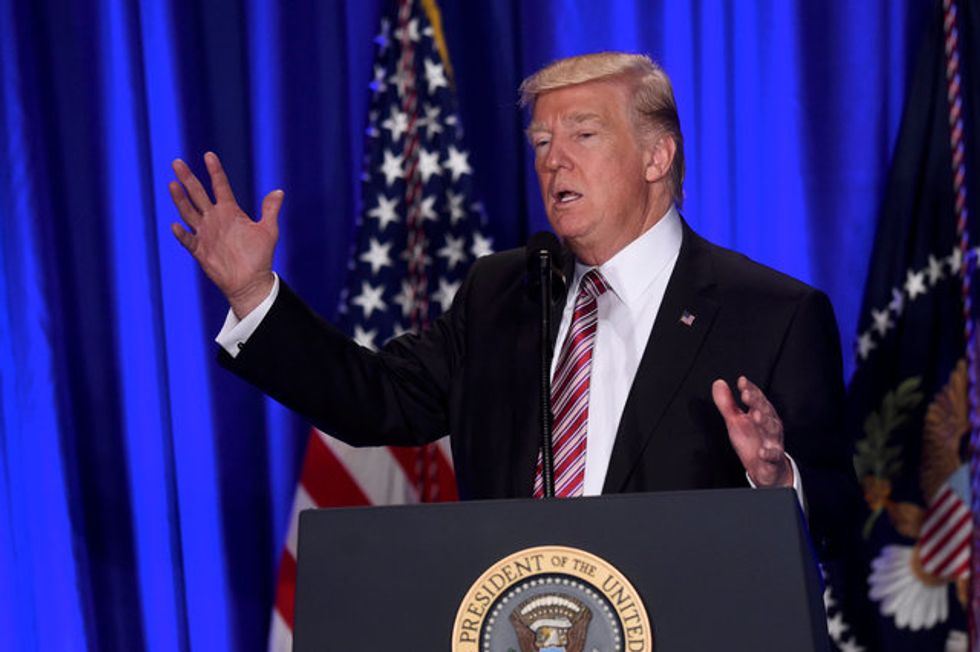 Reprinted with permission from AlterNet.
President Donald Trump's tariff policy continues to infuriate the usually GOP-friendly writers on the Wall Street Journal editorial board, and the way the scheme is playing out had the board spitting fire Monday in a scathing new denunciation of the administration.
"Tariffs are taxes, which distort investment and limit growth," the editorial said in the piece. "And like taxes, when tariffs are high they create a political incentive for exemptions and favoritism. Behold the Commerce Department's new and tortuous process for reviewing exemptions to steel and aluminum tariffs. This is everything Republicans typically claim to hate."
The new review process allows for companies to file for exemptions to the tariffs — which many experts believe is an even worse outcome applying blanket tariffs.
"This is the worst thing about Trump trade policy I've read yet," tweeted liberal economist Paul Krugman, in rare agreement with the Journal's editorial board. "Tariffs are one thing; tariffs that are enforced selectively, at the discretion of political appointees, are much worse — an open invitation to corruption."
In the editorial, the board details the onerous process companies must undergo to qualify for exemptions. The applications include mountains of paperwork and require extreme levels of detail. They also include statement sections where companies can make blatantly political — rather than economic — appeals on their own behalf.
And of course, the result is that tens of thousands of applications have been filed with the Commerce Department, to be reviewed by non-experts in the relevant fields. And while the applications are supposed to be settled within three months, companies have already seen that deadline come and go with no response.
"This Commerce mess illustrates that in addition to the harm tariffs do economically, they also create new opportunities for crony capitalism and corruption. Far from draining the swamp, tariffs feed the swamp," the board writes.
Cody Fenwick is a reporter and editor. Follow him on Twitter @codytfenwick.