Walmart Back On Top Of Fortune Global 500 List
@AFP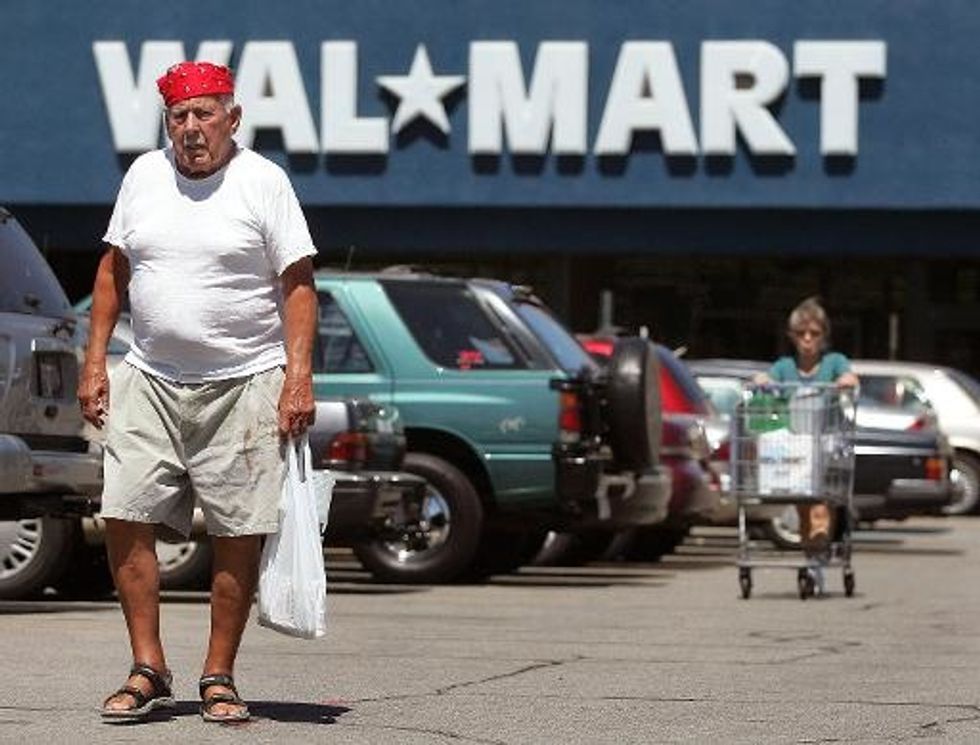 Washington (AFP) – U.S. retail king Walmart toppled Royal Dutch Shell from the top spot on the Fortune Global 500 list of the world's biggest companies, based on total revenues, the magazine said Monday.
Walmart Stores reported $476.3 billion in revenues for 2013 as it ramped up international business.
Royal Dutch Shell of the Netherlands, which reigned for the prior two years, slipped to second place as revenues fell to $459.6 billion.
Two Chinese energy companies — Sinopec Group and China National Petroleum — held the third and fourth spots, ahead of U.S. oil and gas giant ExxonMobil.
The United States still had the most companies on the Fortune 500 list "for now", Fortune said, but with diminished strength. There were 128 U.S. companies on the list, reporting a combined $8.6 trillion in revenues, down from 132 last year.
The number of Chinese companies on the list grew by six to 95, reporting $5.8 trillion in revenues.
Meanwhile there were 150 European companies this year, slipping from 151 last year.
"Global business is back," Fortune said. "After limping through a worldwide financial crisis and economic slowdown, the 500 largest companies ranked by revenues shattered all sorts of performance records in 2013."
Their combined revenues rose to $31.1 trillion, a gain of 2.5 percent from 2012, while profits skyrocketed 27 percent to nearly $2 trillion.
Rounding out the top 10 were energy companies BP of Britain and China's State Grid, automakers Volkswagen (Germany) and Toyota (Japan), and Switzerland-based commodities company Glencore.
Banks dominated the list with 55 companies, followed by energy companies (40) and automakers (33).
The Industrial & Commercial Bank of China, was the highest-ranked bank as revenues surged 11.3 percent to $148.8 billion.
In the technology sector, South Korea's Samsung was the largest, holding the 13th spot, ahead of U.S. rival Apple, which moved up four places to 15.
Fortune said there were a record 17 women as chief executives of Fortune Global 500 companies. Making the list for the first time were Mary Barra of General Motors, Nishi Vasudeva (Hindustan Petroleum), Arundhati Bhattacharya (State Bank of India) and Lynn Good (Duke Energy).
AFP Photo/Tim Boyle