Walmart Reports Big Profit Drop On Weak U.S. Sales
@AFP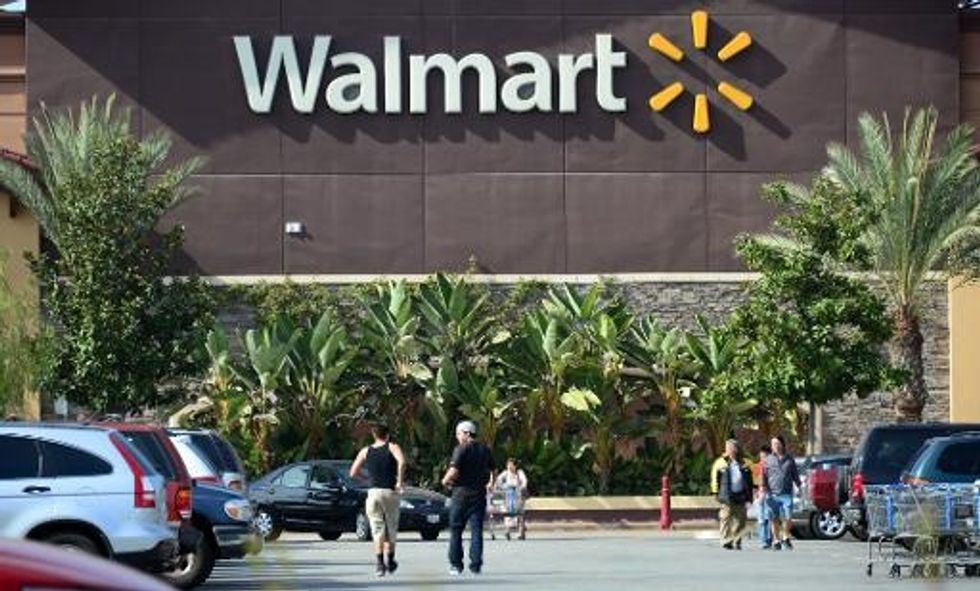 New York (AFP) – U.S. retail giant Wal-Mart Stores Thursday reported a 21 percent drop in quarterly earnings due to weak U.S. sales, and gave a tepid forecast for the upcoming year.
Quarterly earnings for the period ending January 31 fell from $5.6 billion to $4.4 billion. A big factor was a 0.4 percent decline in same-store Walmart stores in the U.S., as customers confronted difficult winter weather, uncertain economic conditions and lower food stamp benefits.
The results translated into underlying earnings per share of $1.60, a penny above analyst expectations. Revenues of $129.7 billion slightly lagged analyst forecasts of $130.23 billion. The period was the fourth quarter of Walmart's fiscal 2014.
Walmart executives vowed to turn around its performance in the closely-watched same-store U.S. sales category, which has lagged in recent quarters amid an uncertain U.S. employment outlook.
The retail giant has unveiled a major capital campaign to build smaller stores around the U.S. to broaden its appeal with customers. It now plans to open as many as 300 new small stores in fiscal 2015 and will spend an additional $600 million on the endeavor.
Walmart said earnings for the upcoming first quarter of 2015 will be $1.10-$1.20 per share, below the $1.23 now forecast by analysts.
"We expect economic factors to continue to weigh on our outlook," said Walmart chief financial officer Charles Holley. "Some of the factors affecting our customers include reductions in government benefits, higher taxes and tighter credit."
Holley said net sales growth in 2015 would come in on the low end of the previous projection for 3-5 percent growth.
Annual earnings in 2014 were $16.0 billion on revenues of $476.3 billion, compared with 2013 profits of $17.0 billion on revenues of $476.3 billion.
Walmart shares were up 1.1 percent to $74 in pre-market trade.
AFP Photo/Frederic J. Brown