Walmart To Pass More Of Its Costs On To Taxpayers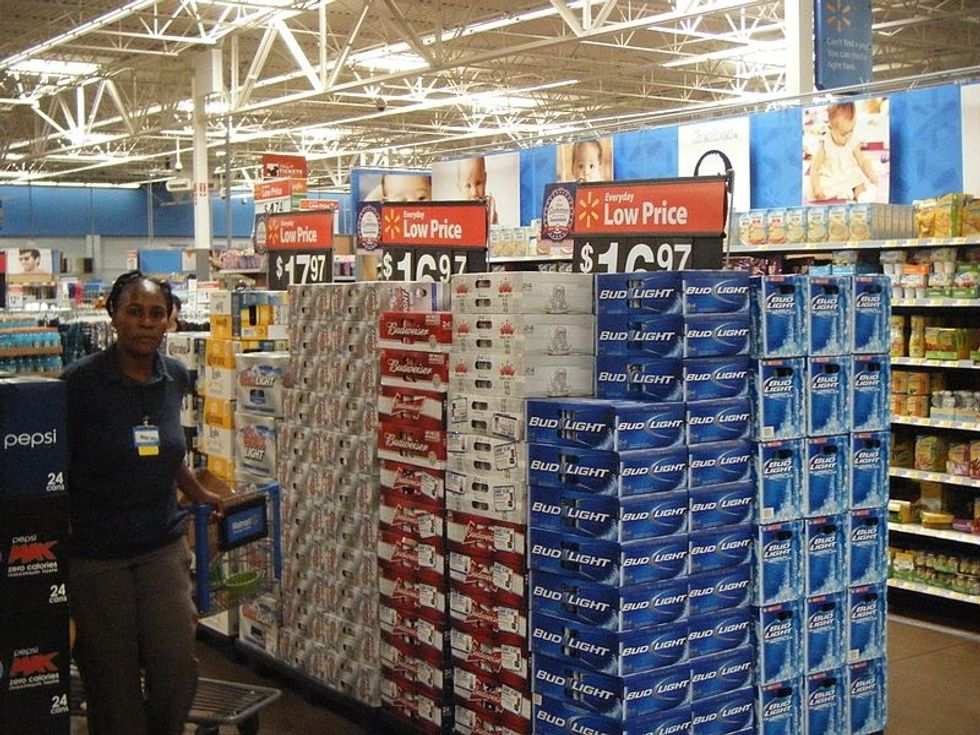 The nation's largest private employer, Walmart, has indicated that beginning in 2013 it will begin drastically reducing the number of new hires who receive health insurance coverage, according to TheHuffington Post.
The retail giant surprised many by supporting the drive for universal health care in 2007 and then the employer mandate in 2009.
However, its planned policy of not offering new employees health insurance if their hours dip below 30 a week indicates that they intend to take advantage of Obamacare's new obligation to provide coverage for those who cannot afford it. And with several Republican governors promising to deny the funds for Medicaid expansion, the new policy could lead to a swift increase in the uninsured.
In several states, Walmart tops the list of employers whose employees seek government-funded health care and food assistance for their families, forcing taxpayers to subsidize its low prices and low wages.
Former Secretary of Labor Robert Reich points out that despite the incredible wealth of Walmart's primary stockholders, the Walton family, its employees earn wages that may not even keep them out of poverty.
"The average Walmart employee earns $8.81 an hour. A third of Walmart's employees work less than 28 hours per week and don't qualify for benefits," Reich wrote in one of his recent columns encouraging the retail giant's employees to organize. Across the country a small percentage of Walmart's employees walked out on Black Friday, protesting the company's alleged retaliation against workers who speak out for better working conditions.
"Organizing makes economic sense," Reich wrote.
In 2006, Walmart expanded responded to criticism by greatly expanding the number of employees to whom it offered health insurance. They reduced the number receiving coverage in 2011.
"This is another example of a tremendous government subsidy to Walmart via its workers," Nelson Lichtenstein, director of the Center for the Study of Work, Labor and Democracy at the University of California, Santa Barbara told TheHuffington Post.
This change in policy will push the number of employees without benefits closer to one half.
Conservatives have said that Walmart provides a huge benefit to poor consumers by multiplying the value of food stamps with its low prices. But to Doug Henwood, that argument misses the central problem with the impact that Walmart has had on our economy:
And, yeah, it's nice that Walmart has been able to provide a working class facing at best stagnant wages with lots of cheap stuff, but Walmart has itself had no small effect on dragging average wages down. It's not just that they've been an inspiring business model for the rest for corporate sector, impressed by the chain's growth and profitability. That's led to endless rounds of outsourcing and speedup. But also by lowering the cost of reproduction of the working class, to use the old language, they've made it easier for employers to keep a lid on wages.
Add into the equation that taxpayers are subsidizing the costs of these wages and you have a formula for a permanent underclass underwritten by a government that can do little else than providing basic health care and sustenance.