Walter Scott's Family Finds Justice In Killer's Conviction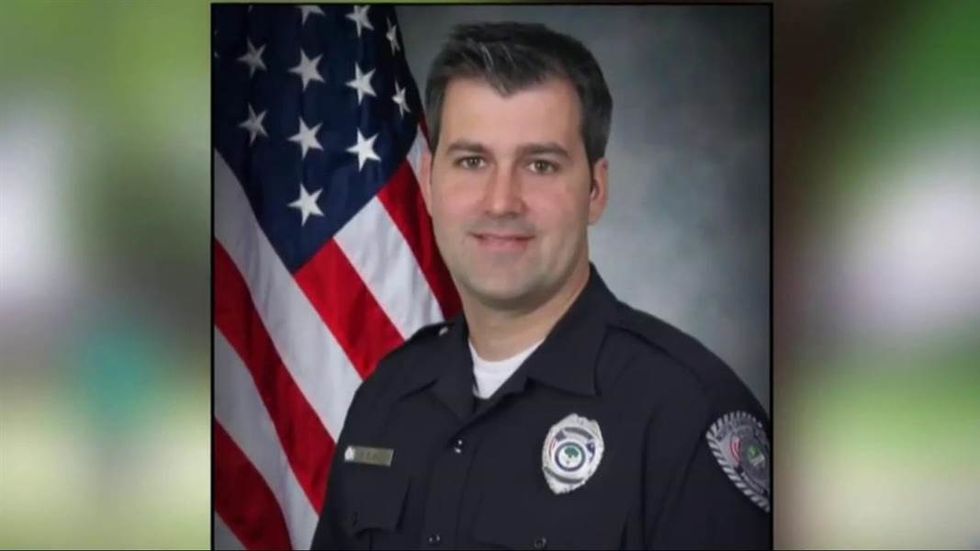 Reprinted with permission from AlterNet.
Despite the FBI's attempt to label and target "Black Identity Extremists," on Thursday some justice was served in one police brutality case. In April 2015, Michael Slager, then a police officer, shot and killed Walter Scott. Scott, who was unarmed, was hit five times as he ran from Slager. Now, Slager will serve 20 years in jail, as announced Thursday. The judge "ruled that Slager committed second-degree murder and obstruction of justice," according to ABC News.
It's been a winding path to this announcement. Slager's original trial, for which he was charged with murder, resulted in a mistrial. Slager, who at one point said he acted in self-defense, ultimately pled guilty in May to breaching Scott's civil rights in the use of excessive force.
Members of Scott's family, including his mother Judy, spoke this week:
"I forgive #MichaelSlager. I forgive you. Forgiveness is in my heart. I pray for you, that you would repent and let Jesus come in your life." Judy Scott, mother of #WalterScott, tells Slager in court. pic.twitter.com/v4Y1RuYaZA

— Meg Kinnard (@MegKinnardAP) December 7, 2017
The conviction is a rare exception to many cases of police brutality, in which many cops have failed to be indicted, let alone convicted.
Less than 1% of the officers who kill black people are ever convicted. Slager's conviction should not be the anomaly. Accountability shouldn't be the norm, either. Because Walter Scott should still be alive. https://t.co/CKBcDA6DlL pic.twitter.com/zdubRoztAl

— Brittany Packnett (@MsPackyetti) December 7, 2017
Some, however, were critical of the length of the sentence:
In his sentencing, Slager faced up to life in prison. He received 20 years. A victory, but not one that necessarily challenges the trend of police officers taking Black lives and getting away with it. #WalterScott

— Advancement Project (@adv_project) December 7, 2017
The Scott case is one of the clearest cases of police violence against unarmed African Americans. A cell phone video that explicitly shows Scott being shot from behind while defenseless went viral and provided new and essential evidence in the case, negating Slager's self-defense claims.
The importance of the video, taken by Feidin Santana, was highlighted in reaction to Slager's sentencing.
Denise Scott calls Feidin Santana's actions "heroic". Santana used his cell phone to capture the incident between #WalterScott and #MichaelSlager. @ABCNews4 #chsnews

— Bill Burr (@BBonTV) December 7, 2017
I can't stop thinking about Feidin Santana — the Dominican immigrant who bravely shot the video of #WalterScott's death.

He testified on behalf of the government.

Today wouldn't have been possible without him. https://t.co/Ivpw4c9PIl

— Cristian Farías 🍮 (@cristianafarias) December 7, 2017
Scott's death led to continued outcry about policing and deadly shootings, protests from the Black Lives Matter movement, and a renewed discussion about police wearing body cameras.
In 2017 thus far there have been 909 deadly shootings by police. Of these, 201 were black men and nine were black women.
Emily C. Bell is a news writer at AlterNet.
Header image source.