Warning Trump, Stormy's Lawyer Calls Cohen 'Radioactive'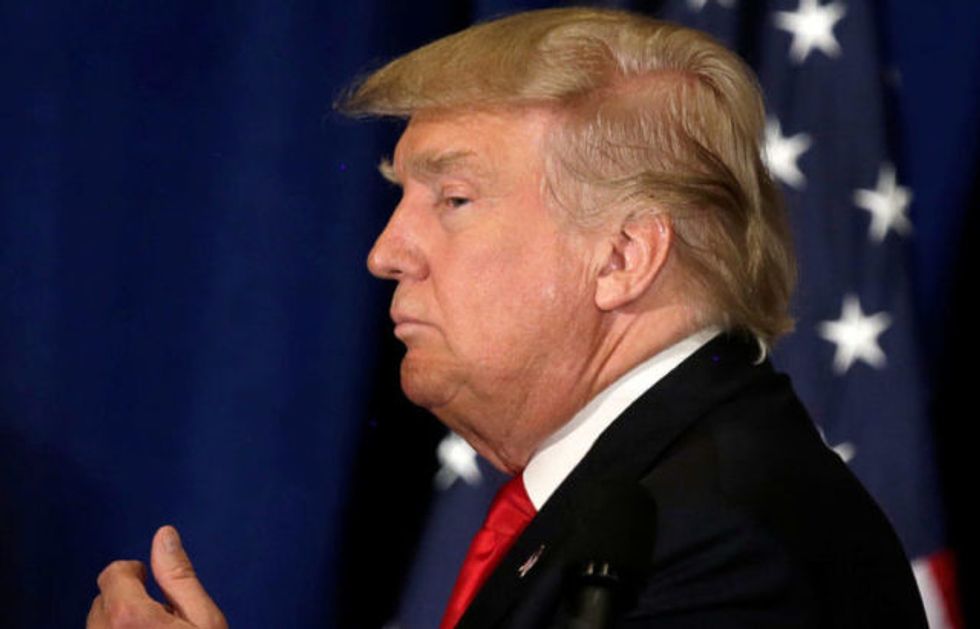 Reprinted with permission from AlterNet.
The lawyer for Stephanie Clifford, better known as porn actress and director "Stormy Daniels," issued a warning Monday evening to President Donald Trump and anyone else involved with lawyer Michael Cohen.
Cohen is "radioactive," said Michael Avenatti, Clifford's lawyer. "Anyone that had any contact with this man in the last 20 years should be very concerned about what secrets of theirs are within these documents."
In court, Cohen's lawyers pushed to prevent federal investigators from reviewing materials obtained under a search warrant last week. Agents entered Cohen's home and office and collected documents, some of which include communications between him and the president, according to multiple reports.
At one point, the judge made clear that for Cohen's claim to proceed, he would have to reveal the names of all the clients he has worked with since the 2016 election. That's when one of Cohen's lawyers said for the first time publicly that Cohen has worked for Fox News host Sean Hannity.
For Avenatti, this point in the hearings exposed just how dangerous working with Cohen is.
"What we witnessed earlier in the hearing with the disclosure relating to Sean Hannity proved my point," Avenatti said.
Watch the clip below:
Stormy Daniels' attorney Michael Avenatti says President Trump's personal lawyer Michael Cohen is "radioactive," and that "anybody that was associated with him in the last 20 to 30 years should be very, very concerned." https://t.co/JMLuWzyX3r pic.twitter.com/taRzRPBrFL

— CNN (@CNN) April 16, 2018
Cody Fenwick is a reporter and editor. Follow him on Twitter @codytfenwick.