Sen. Warnock Crushing His Trump Lapdog Opponent, Herschel Walker, In Fundraising
@Rebekah_Sager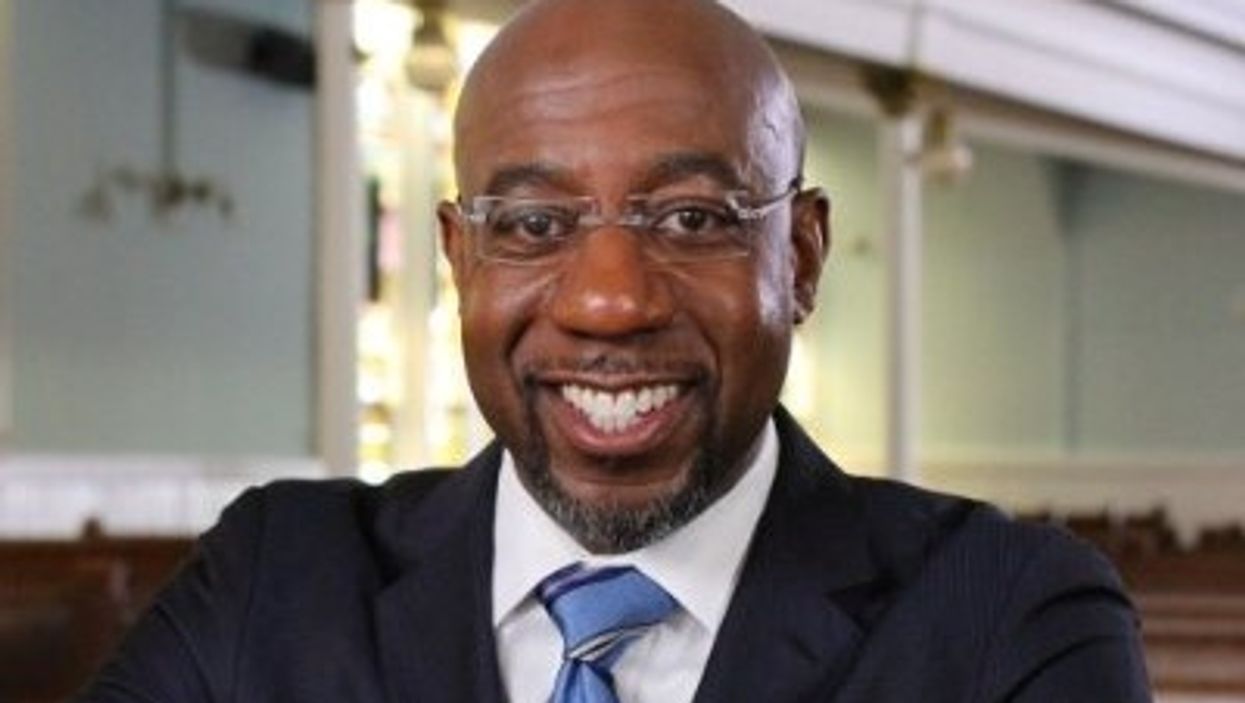 Georgia Sen. Raphael Warnock has proved once again that his reputation is warranted. He's a fundraising giant. He has outraised his GOP opponent, Herschel Walker, by almost double in the last quarter of 2021, with donations averaging $43.
According to Warnock's campaign, the Democratic senator raked in $9.8 million to the retired NFL star's $5.4 million in the same three-month period ending on December 31.
Warnock's latest haul will give him a hefty $23 million cash on hand for a reelection battle that could decide control the U.S. Senate. His campaign says he acquired the contributions from 130,000 donors from October to December.
"As Reverend Warnock continues to fight for hardworking Georgia families, the enthusiasm behind Reverend Warnock's campaign continues to grow," Warnock's campaign manager Quentin Fulks said in a statement, according to the Atlanta Journal-Constitution.
"After driving another record-breaking fundraising haul, our strong network of grassroots support is fired up to send Reverend Warnock back to the Senate to fight for Georgia," Fulks added.
The state's first Black senator and Ebenezer Baptist Church pastor is seeking a full six-year term, but given Georgia's divided political landscape, Warnock is far from being a shoo-in.
Walker has been knighted by former twice-impeached former President Donald Trump and racist, vote suppressing Minority Leader Mitch McConnell, which, so far, has worked in his favor—hand in hand with the fact that he's beloved in Georgia.
According to Fox Business, a super PAC supporting Walker, 34N22, spent more than $50,000 on a billboard campaign attacking Warnock. The billboards target inflation and gas prices, while a third reads, "Crime is killing Atlanta."
But all the attacks on Warnock in the world aren't going to undo Herschel's own history, not to mention his recent mistakes while campaigning.
In December, Atlanta Journal-Constitution reporter Greg Bluestein called out Walker for saying he "graduated from the University of Georgia with a Bachelor's degree in Criminal Justice," a lie found on his Amazon author site, his Speaker Booking Agency page, and his New Georgia Encyclopedia entry, AJC reported.
Now, here's the thing: Not everyone cares whether a senate candidate is a college graduate, but I would suspect most care if you lie about it.
Walker also has a very dark history of mental health issues. Again, not a big deal, unless you have a history of domestic violence.
According to public records reviewed by Associated Press, Walker repeatedly threatened ex-wife Cindy Grossman during his divorce. In 2005, Grossman secured a protective order against him, alleging violence and controlling behavior, AP reports.
In an interview with ABC News, Grossman said Walker held a gun to her head, saying, "I'm going to blow your f---ing brains out." She filed for divorce in 2001, citing "physically abusive and extremely threatening behavior."
In October, Walker fumbled again when he was forced to cancel a planned fundraiser after the host was discovered to have a swastika as her profile pic.
The event was co-hosted by dubious figure Bettina Sofia Viviano-Langlais—a film producer, proud birther, and president and owner of Accelerate Entertainment, which offers a very short slate of very bad movies.
Viviano-Langlais not only produces crap entertainment, but she's also a vehement right-wing anti-vaxxer. This brings me to my next embarrassing Walker tidbit.
The Daily Beast found an August 2020 interview where Walker told right-wing talk show host Glenn Beck about the new FDA-approved "spray" that kills COVID on contact.
"I probably shouldn't tell you," Walker says, adding "Do you know right now, I have something that [you can bring] into a building, that will clean you of COVID, as you walk through this, this dry mist?"
Even Beck looked suspicious, but Walker rambled on.
"As you walk through the door, it will kill any COVID on your body," he continues. He leans in and adds, "EPA-, FDA-approved," then continues: "When you leave—it will kill the virus as you leave, this here product," Walker says. He adds that he has a second unspecified miracle product, a "spray" possibly indicated for use after the dry mist treatment.
"They don't want to talk about that. They don't want to hear about that," Walker says. "And I'm serious."
Walker is up against at least three other Republican primary candidates for Warnock's seat, including the state Agriculture Commissioner Gary Black, a Navy veteran; former bank executive Latham Saddler; and construction company owner Kelvin King.

Reprinted with permission from Daily Kos