Washington, Damascus At Odds In Fight Against IS
@AFP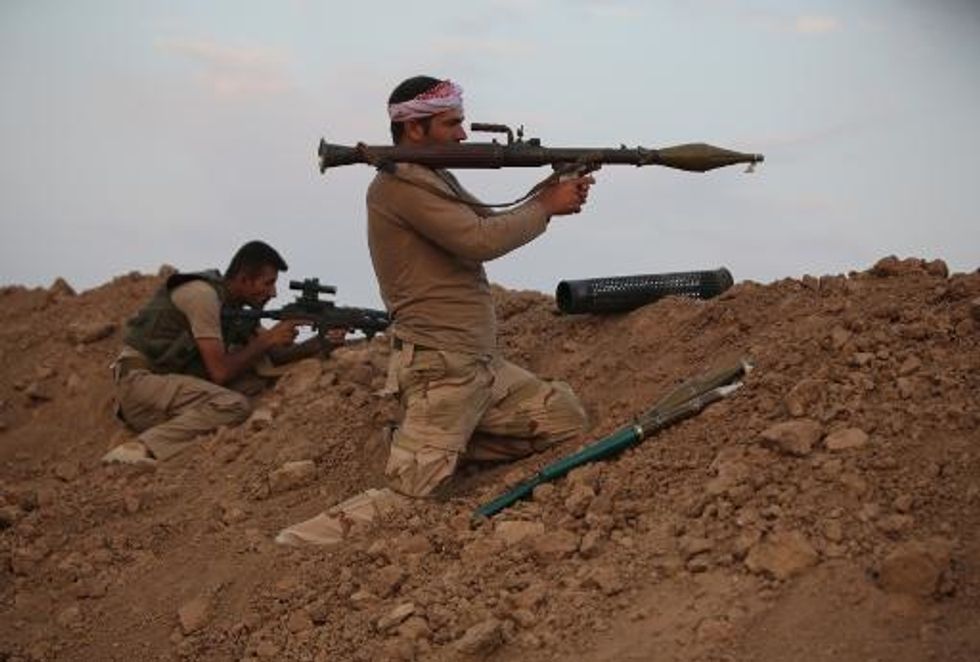 Washington (AFP) — Washington and Damascus are "not on the same page" in the fight against their common enemy the Islamic State, whose militants have declared a "caliphate" straddling swathes of Iraq and Syria, U.S. officials said Monday.
The United States has been battling IS insurgents just over the Syrian border in Iraq with a series of air strikes that began on August 8.
Over the past three days, U.S. military aircraft carried out 35 strikes, destroying more than 90 IS targets in the most intensive bombardments since the start of the campaign.
While acknowledging that Syria and the United States shared a common enemy, State Department deputy spokeswoman Marie Harf said the two have yet to share common ground.
"I would strongly disagree with the notion that we are on the same page here in terms of what we're doing," Harf said.
She also stressed that "in Iraq, we have a government that has asked for our help and asked for our support and welcomed us in. That obviously is not the case in Syria."
On Monday, Syrian warplanes bombed IS positions in the northern province of Raqa for a second day and warplanes targeted several IS-held positions in Aleppo province.
"It's a good thing when ISIS fighters are taken off the battlefield, period," Harf said, using another acronym by which the group is known.
But "I'm not going to say that we share anything in common with the Syrian regime," she added.
Harf also pegged blame for the militants' growing presence on "the Assad regime's own actions that helped lead to the rise of ISIS," which joined in with some opposition fighters battling the government there.
But IS has also been battling rival opposition fighters in Syria since early January, after a backlash because of the group's abuses against civilians and rebels, and its bid to dominate captured territory.
In the long-term, Harf said, the United States aims "to take out ISIS's leadership, to degrade their operational abilities, to cut off their financing sources, to go after them in a comprehensive way, to cut off their ability to do the things we've seen them do."
AFP Photo/Ahmad Al-Rubaye
Interested in world news? Sign up for our daily email newsletter!