Washington Deputy Charged With Helping Estranged Wife Work As Prostitute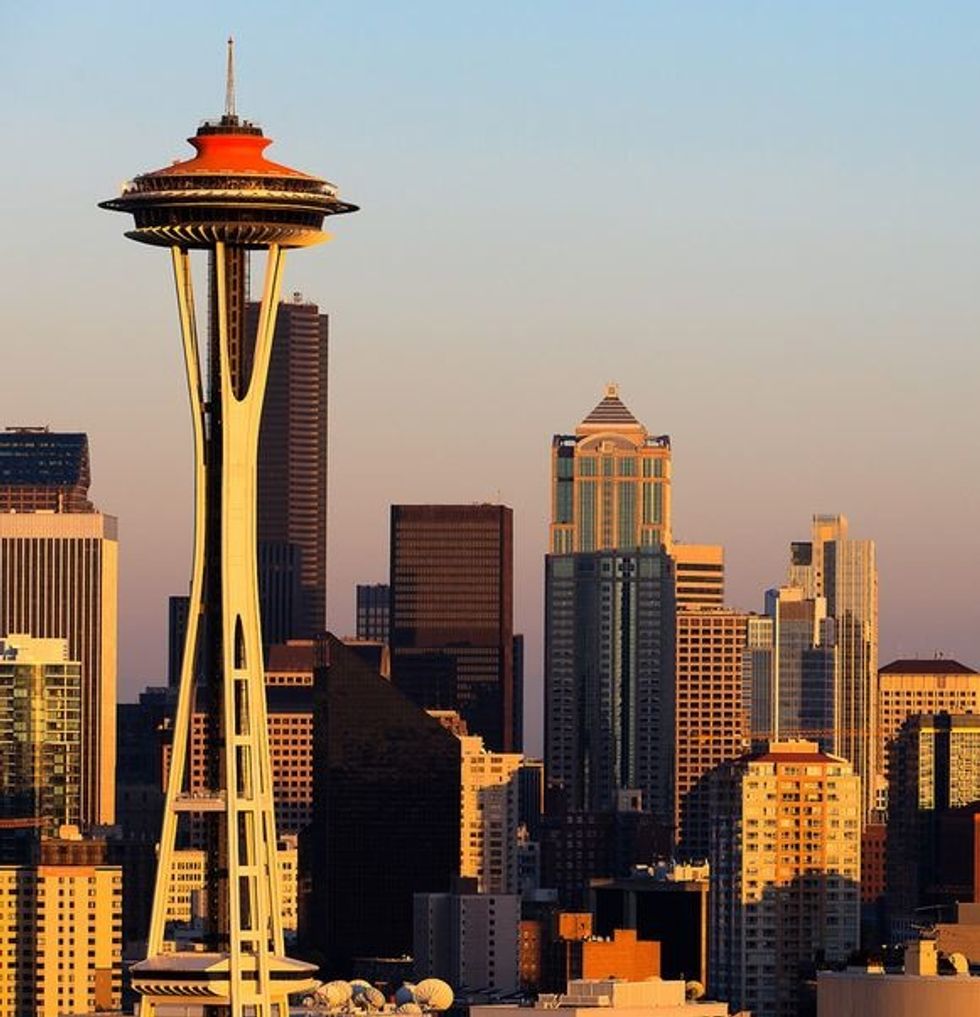 By Steve Miletich and Jennifer Sullivan, The Seattle Times
SEATTLE — Prosecutors charged a veteran King County sheriff's deputy Thursday with helping his estranged wife work as a prostitute, stealing department ammunition, and illegally delivering testosterone in a case that could implicate other deputies and commanders in the department.
Sheriff John Urquhart announced the arrest of the deputy, Darrion Keith Holiwell, at an afternoon news conference where he laid out the details of the investigation.
Urquhart said his office was looking into whether a small number of other deputies or commanders knew of the illegal or improper activities alleged in the charges against Holiwell — or should have been aware of them.
"This is a form of police corruption, I believe," said Urquhart, who explained he consulted federal authorities about the case, but decided to keep the investigation in-house to "clean up our own mess."
Holiwell, 49, was charged by the King County Prosecutor's Office with one count of second-degree promoting prostitution, one count of first-degree theft, and one count of violating a drug law. Holiwell is believed to have used and sold steroids, Urquhart said, citing his concerns about possible steroid abuse by other deputies.
The theft charge stems from Holiwell's alleged trading of 67 cases of ammunition worth more than $15,000 to two gun shops since 2007 in exchange for credit to obtain tactical gear and firearms parts.
Beyond what is charged in the case, Urquhart said the probe also uncovered that Holiwell, a SWAT officer and chief of the department's Ravensdale shooting range, sold about 19,000 pounds of brass from expended shell casings to three guns shops in exchange for some cash, but mostly for merchandise used by the SWAT team, including gun sights and barrels.
"Basically, tricking out their weapons," Urquhart said. "Lots of stuff, to the tune of about between $45,000 and $50,000 between 2007 and currently. Essentially what it was was a slush fund for the SWAT team off the books, at least off our books."
Though the transactions weren't a crime, Urquhart said, they are troubling and were known by some others on the SWAT team and two sergeants.
Holiwell, a 19-year-veteran, faces 12 to 20 months in prison if convicted of the felony charges.
His attorney, Kristine Costello, did not respond to requests for comment.
Two other deputies have been placed on paid leave as the investigation continues, Urquhart said. One, a woman who worked in the major-crimes unit, is suspected of tipping Holiwell to the investigation. No details were provided on why the other deputy, who works at the range, is on leave.
As evidence that Holiwell was tipped, prosecutors cited in court documents a search of a large gun safe at his house, which witnesses reported would normally be filled with firearms. Detectives "did not locate a single firearm in the residence; the gun safe was empty," prosecutors wrote. "Nor did they locate even a single round of ammunition."
"Accountability is looking (at) how deep into the Sheriff's Office this goes," Urquhart said of continuing criminal and internal investigations.
"The worst part about this is the culture that existed that allowed this to happen," said Urquhart, who became sheriff in November 2012.
Holiwell was arrested Thursday morning and booked into the King County Jail. He was being held in protective custody with a request for $150,000 bail, pending a first court appearance set for Friday.
Holiwell has been the subject of an investigation by the Sheriff's Office since April, when his estranged wife, who is involved in a bitter divorce case with Holiwell, went to his previous wife, according to charging documents.
The current wife wanted to find if there had been a pattern of domestic violence in the previous relationship like that allegedly occurring in her marriage, the documents say.
The former wife mentioned the conversation to a friend who is a King County sheriff's employee and required to report domestic violence. The employee notified supervisors.
Although the current wife and former wife didn't intend for an investigation, both later provided statements concerning assaults and violent behavior by Holiwell, according to the charging documents.
His current wife told investigators that Holiwell, knowing her background as an exotic dancer, suggested she work a second job as an escort to help with the family's financial burdens, which worsened when he needed surgery and couldn't earn overtime related to his SWAT duties and a side business in firearms training, the charges allege.
The couple have two boys, who are now living with an aunt. Even though she moved to her own condominium when their 14-year marriage faltered last year, he helped her work as an escort at that point by providing advice and assisting with security measures, she told investigators.
Holiwell would collect about 80 percent of her earnings — including some of the nearly $2,000 she made on weekends — to help him pay house expenses and for the boys, who remained with him, she said.
Holiwell assisted with pricing, agreeing that special requests would be billed at a higher rate, she told investigators.
Urquhart referred to her as a victim.
On April 15, sheriff's detectives searched the department's Ravensdale gun range and Holiwell's home. They seized his iPhone, a number of steroids, and narcotics, the charges said.
Eight days later, detectives contacted a man who was described as having provided Holiwell with drugs and who was living in a condo owned by Holiwell.
Investigators seized nearly 100 bottles of illegal steroids in his home. The man told investigators that he had sold Holiwell steroids since soon after meeting him in 2012, and also sold him cocaine, Cialis, and the club drug Molly, charging papers said. The man said he lived rent-free in exchange for drugs.
A law-enforcement source said Kevin McDaniel, a Seattle police officer, went on paid administrative leave Thursday afternoon because of his alleged connection to the investigation. McDaniel is named in charging documents saying that he purchased testosterone from Holiwell several times, most recently in early April 2014.
Seattle police spokesman Sgt. Sean Whitcomb declined to comment about McDaniel's reassignment on Thursday evening.
Holiwell, who lives in Seattle, is being paid his salary while in jail and the case is under investigation. He will remain on paid leave until the case is resolved and the Sheriff's Office investigation concludes.
Seattle Times news researcher Miyoko Wolf and staff reporter Paige Cornwell contributed to this story.
Photo: Maxime via Flickr
Interested in national news? Sign up for our daily newsletter!