Washington Knew Of Syria Torture Report Since November
@AFP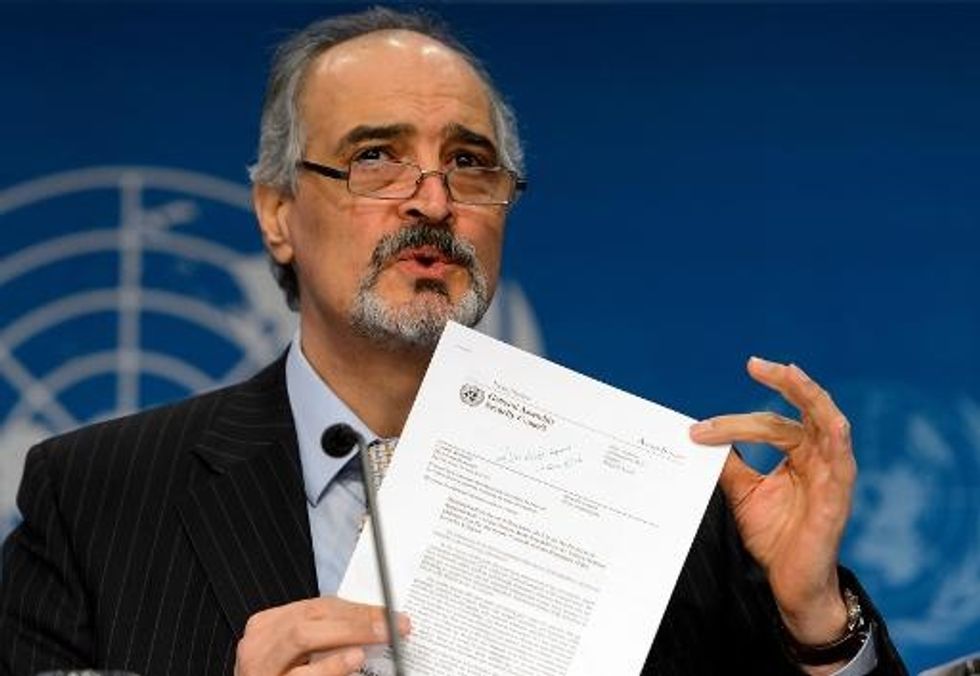 Washington (AFP) – U.S. government officials saw as early as November hundreds of images of alleged mass torture and killings of detainees held by the Syrian regime, the State Department said.
But President Barack Obama's administration at the time decided against making public a report alleging the large-scale torture and murder of 11,000 detainees by Damascus, out of concern for the safety of the source and in order to identify the documents, deputy spokeswoman Marie Harf said.
The report, finally released Monday, was put together by a British law firm and commissioned by Qatar, which backs the Syrian rebels.
Based on forensic analysis of part of 55,000 digital images smuggled out of Syria by a defector who said he served as a police photographer, it points to "clear evidence" of the starvation, strangulation and beating of detainees in Syrian prisons.
"We learned of the existence of this database of photos in November. We were shown some of the sample images of them, we the United States government," Harf told reporters.
"But out of concern for the safety of the source who brought us the photos, and his family, we did not publicize the existence of the database at that time."
The photos in the report are gruesome, showing emaciated and seriously injured detainees, and the United States has backed the Syrian opposition in calling for an international inquiry into the allegations.
U.S. Secretary of State John Kerry said they "raised questions that require an answer."
Syria denies torturing detainees, and the nation's ambassador to the United Nations, Bashar Jaafari, told reporters during a landmark peace conference in Montreux, Switzerland, that the photos had been faked in Kuwait.
"We have been working on authenticating them," Harf said of the photos. "They are completely in line with everything else we've seen from the Assad regime."
She said that beyond the latest report, Washington had a "huge amount of evidence that the Assad regime has brutalized its people, including in prisons… that he has committed war crimes."
AFP Photo/Fabrice Coffrini