Washington Landslide's Official Death Toll Rises To 21; 30 Missing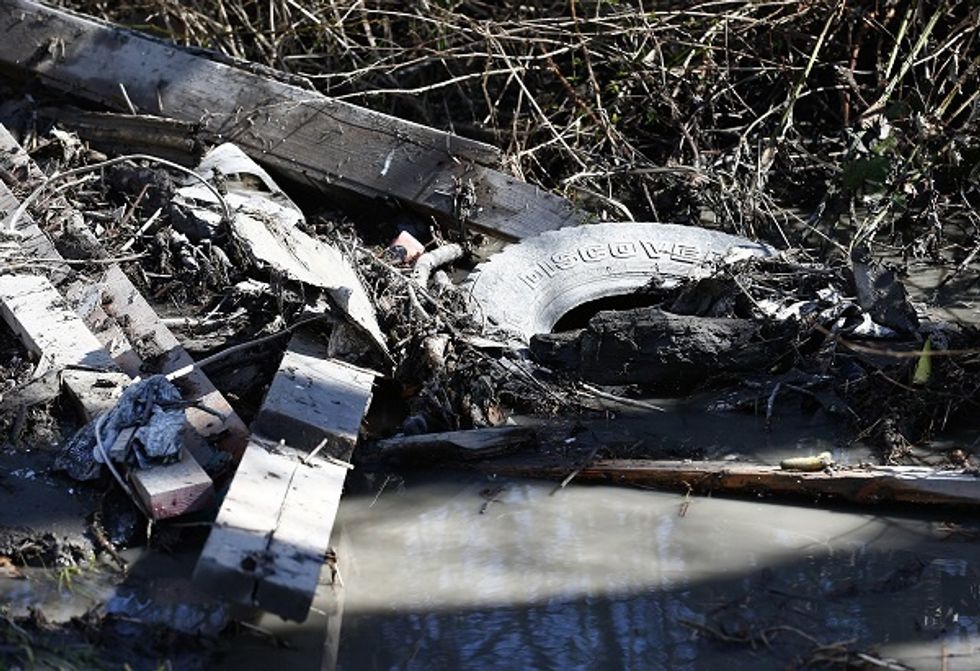 By Matt Pearce, Los Angeles Times
The confirmed death toll from last weekend's landslide in northwestern Washington state has risen to 21, and the remains of an additional four victims may have been found in the debris Sunday, officials said.
The number of missing in Snohomish County remained at 30, officials said at an evening news briefing.
Of the 21 confirmed dead, 15 bodies have been identified, and the remaining six are awaiting identification, according to Jason Biermann, program manager at the Snohomish County Department of Emergency Management.
As the area's second-rainiest March on record wraps up, recent drier weather has made it easier on the hundreds of rescuers who have at times gone up to their elbows in dangerous, contaminated muck to search for landslide victims.
Heavy machinery is now a common sight on "the pile," and when rescuers recover personal items, they tuck them into plastic bags to be taken away for decontamination.
Lindsey Wasson/Seattle Times/MCT