Watch AOC's Powerful Testimony On Horrors Of Border Detention Camps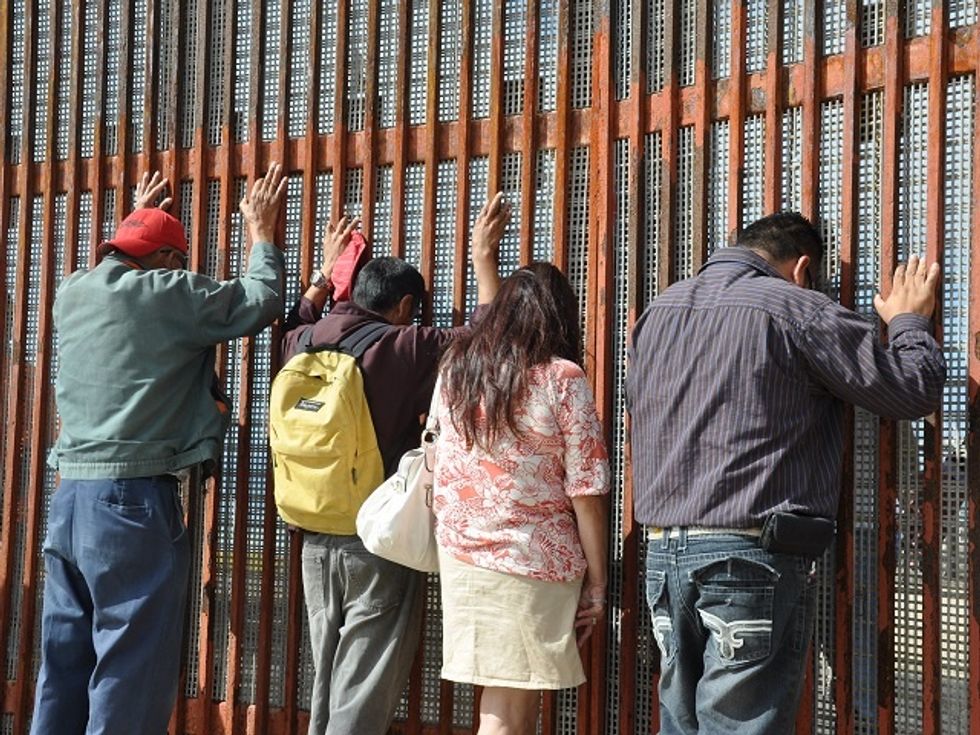 Rep. Alexandria Ocasio-Cortez (D-NY) issued a powerful rebuke of Trump's abusive migrant detention policy in congressional testimony on Friday.
Ocasio-Cortez spoke before the House Oversight Committee in a hearing on mistreatment of children stemming from Trump's cruel family separation policy.
Before she spoke, Ocasio-Cortez took the unusual step of asking committee Chairman Elijah Cummings to swear her in under oath to reinforce the veracity of her comments.
Ocasio-Cortez relayed the plight of women she spoke to who are being held in Trump's migrant detention centers.
When these women tell me that they were put into a cell, and that their sink was not working — and we tested the sink ourselves, and the sink was not working — and they were told to drink out of a toilet bowl, I believe them," the congresswoman testified."I believe these women," she continued. "I believed the canker sores that I saw in their mouths because they were only allowed to be fed un-nutritious food. I believe them when they said they were sleeping on concrete floors for two months. I believe them."
"And what was worse about this, Mr. Chairman, was the fact that there were American flags hanging all over these facilities — that children being separated from their parents in front of an American flag — that women were being called these names under an American flag."
"We cannot allow for this."
Ocasio-Cortez was joined in testifying by three of her House colleagues, Reps. Veronica Escobar (D-TX), Ayanna Pressley (D-MA), and Rashida Tlaib (D-MI).
The congresswomen offered powerful, disturbing accounts of what they saw. Tlaib tearfully recounted trying to communicate with a four-year-old boy who was asking for his father, before she was told to stop by a Border Patrol officer. Pressley recalled a woman terrified of having a seizure because she was epileptic and her medication had been taken away.
Democrats in Congress are working to shine a spotlight on Trump's abuse of innocents as part of his bigoted immigration policies.
Published with permission of The American Independent.