WATCH: Arizona GOP Candidate Accuses Democrats Of Mass Shootings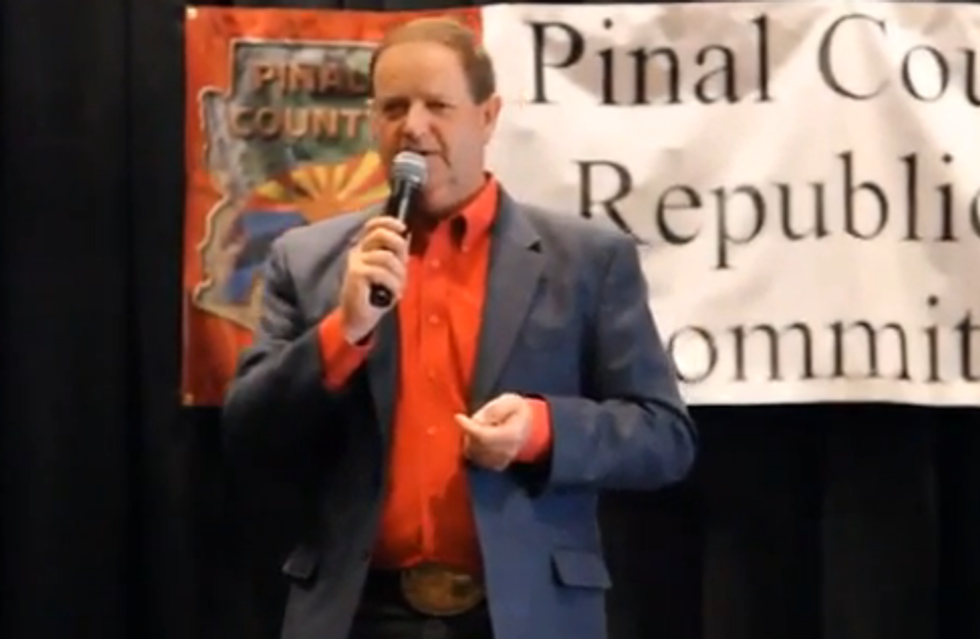 During a GOP congressional primary debate in Arizona's 1st district on Saturday, candidate Gary Kiehne was asked what he would do to protect citizens' Second Amendment rights.
In his response, he boasted to voters about owning more firearms than any of his competitors. He then went on to make a shocking argument — that Democrats are in fact responsible for pulling the trigger in 99 percent of mass shootings.
"It's totally ridiculous if you look at all of the fiascos that have occurred, 99 percent of them have been by Democrats pulling their guns out and shooting people," said Kiehne. "So, I don't think you have a problem with the Republicans."
Watch the video here, via The Raw Story: 
H/t: The Raw Story
Screenshot: YouTube