Watch: Colbert Slams Bill O'Reilly's Take On Equality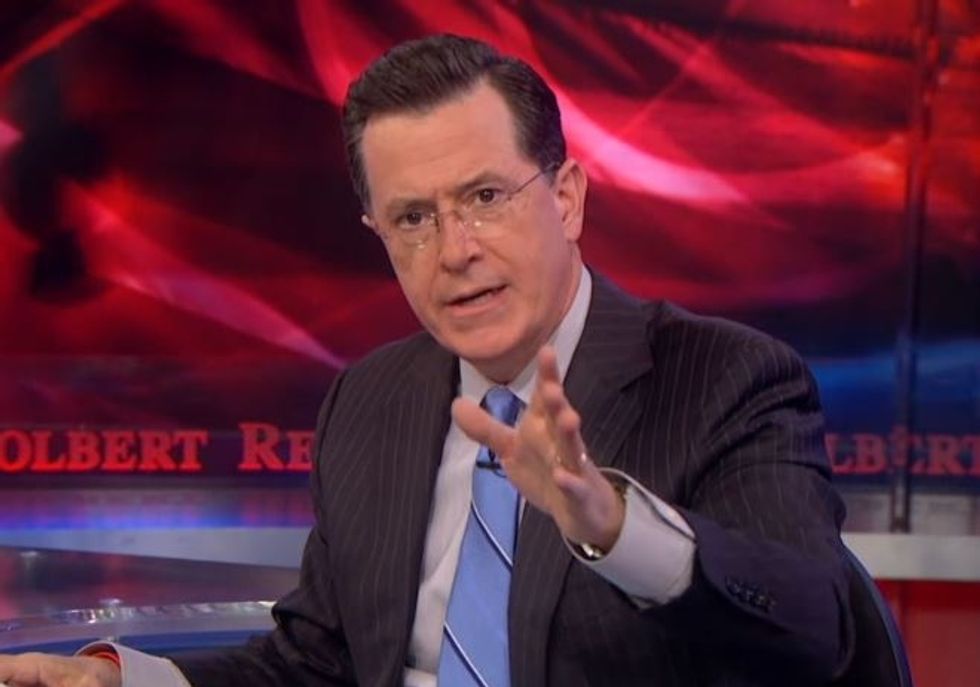 Stephen Colbert is back.
On the heels of the #CancelColbert "scandal," the late-night host reignited his character and his show on Thursday with a great bit attacking a ridiculous argument by Fox News' Bill O'Reilly. The reason America is in decline, argued O'Reilly, is because of the push for economic and social equality by Democrats. He then compared his physical strength to Shaquille O'Neal's to drive this point home.
It was all too much for Colbert to ignore. The video is below, courtesy of Comedy Central.