WATCH: Cornyn Slams Obama, Ignores Stockman In New Campaign Ad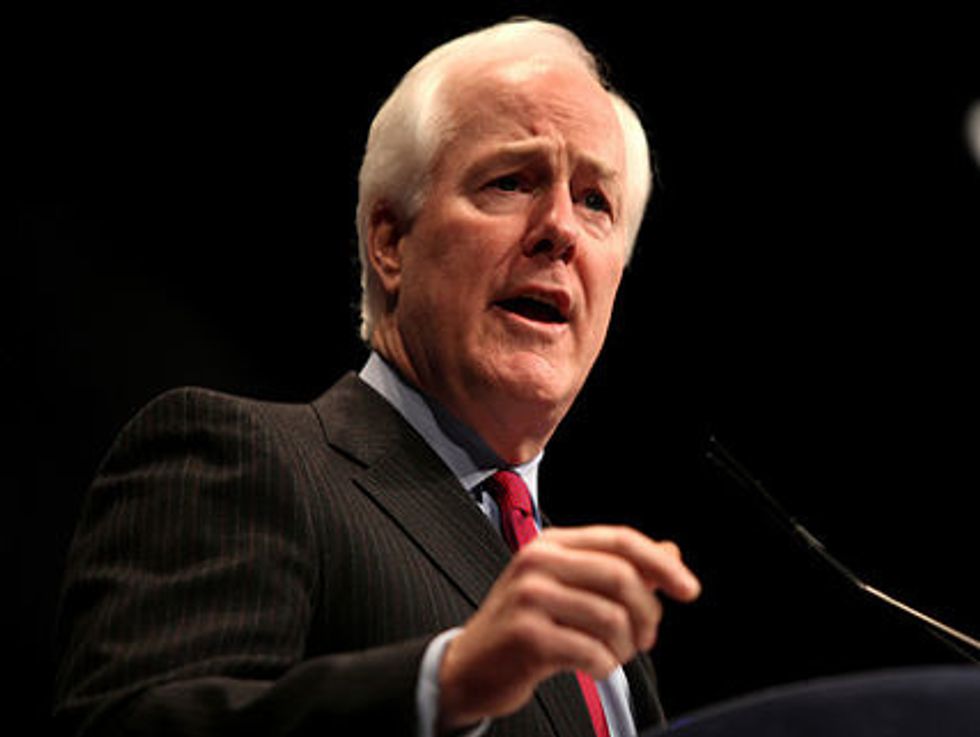 Senate Minority Whip John Cornyn (R-TX) released a new campaign ad on Friday that blasts President Barack Obama, while completely ignoring his own primary opponent, Rep. Steve Stockman (R-TX).
The ad — titled "Astonishing" — covers most of the standard Republican complaints against the president, displaying images of the Benghazi attack and anti-health care reform signs while labeling Obama as "astonishingly liberal."
"An administration that has squandered our trust, using backhanded methods to change the very fabric of American life. Who stands up to him?" the ad's narrator asks. "John Cornyn. Conservative. Pro-life. Lives the Second Amendment. Fights for truth from a dishonest administration. He stands up to Obama every day. Pushes back. John Cornyn's for us — for Texas."
"Astonishingly liberal" is also a term that Rep. Stockman might use to describe Cornyn. But Cornyn seems determined not to engage his primary challenger; the ad does not mention Stockman a single time. The incumbent Republican, who is already burying his opponent in the polls (and has no compelling reason to assume that Stockman can mount a comeback), apparently sees no incentive to break Ronald Reagan's Eleventh Commandment. That task has been left to Texans for a Conservative Majority, a SuperPAC supporting Cornyn's re-election.
"Astonishing" — which warns that Obamacare is "to DIE for" — fits well with Senator Cornyn's history of over-the-top campaign spots. But for sheer ridiculousness, the minority whip may never be able to match the "Big John" ad from his successful 2008 re-election campaign:

The Republican primary in Texas will take place on March 4.
Photo: Gage Skidmore via Flickr