WATCH: David Cay Johnston Discusses Christie's Broken Promise On 'The Last Word'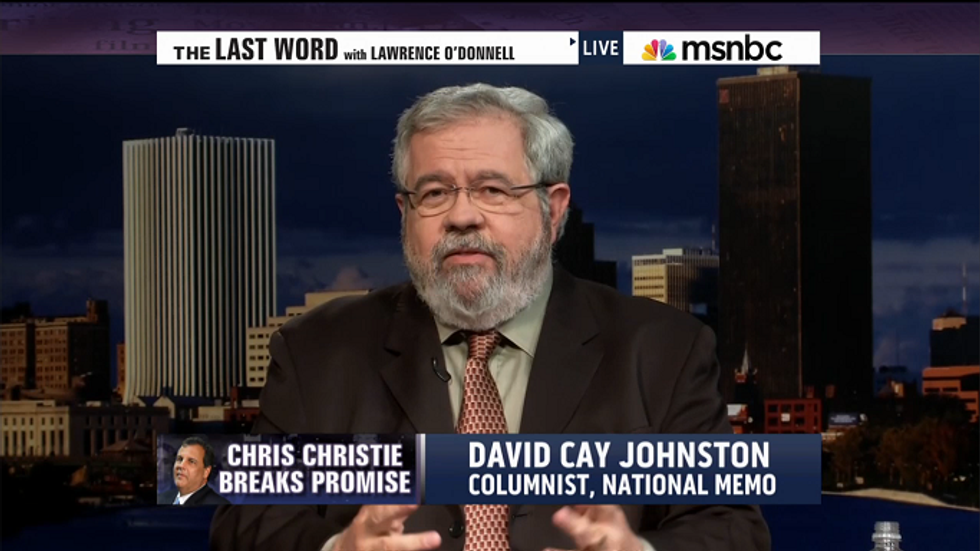 David Cay Johnston stopped by MSNBC's The Last Word with Lawrence O'Donnell on Tuesday, to discuss Governor Chris Christie's plan to cut post-retirement health care benefits and pensions.
"This is thievery," Johnston explained.
"This is just a subtle, delayed form of stealing wages from people who did the work they were hired to do and earned benefits for their old age," he added.
Video of the segment is below, via MSNBC: