WATCH: Elizabeth Warren Asks What It Would Take To Shut Down A Big Bank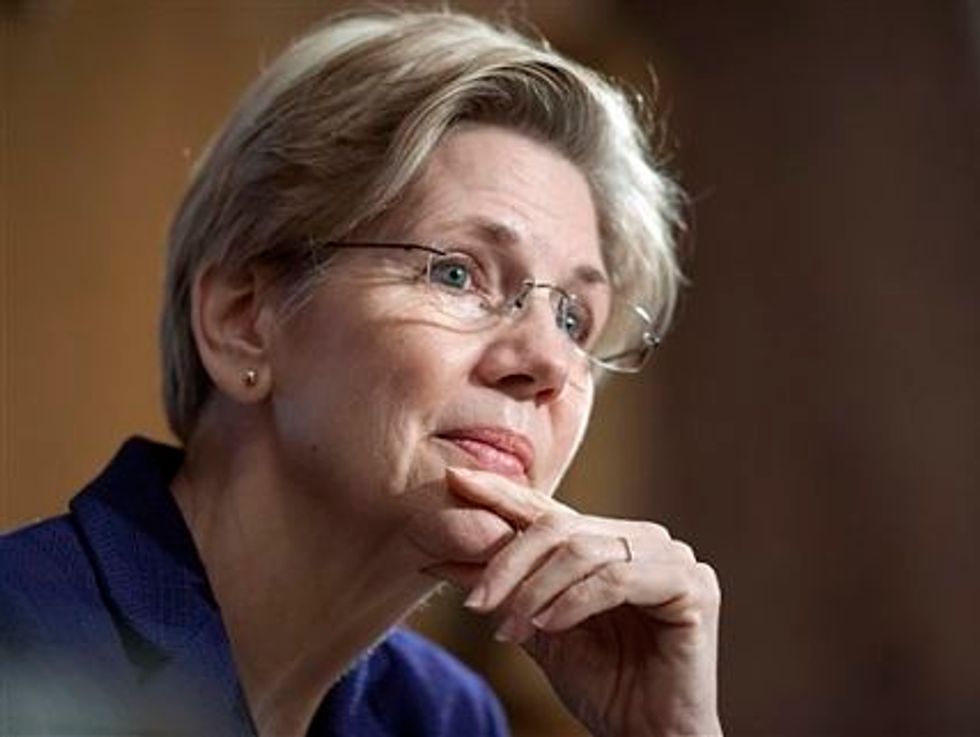 Senator Elizabeth Warren wants to know what it would take to shut down a big bank guilty of engaging in money laundering for drug cartels.
HSBC admitted in court late last year that it helped launder $881 million for Mexican and Colombian drug cartels, along with continually violating sanctions on Iran, Libya, Burma and the Sudan. Though the bank paid a $1.2 billion fine, not one bank employee has faced criminal charges related to the trafficking.
The London-based bank is still operating in the United States.
In a hearing entitled "Patterns of Abuse: Assessing Bank Secrecy Act Compliance and Enforcement," Warren continually asked Treasury officials a version of the same question: "How many billions of dollars do you have to launder for drug lords and how many sanctions do you have to violate before someone will consider shutting down a financial institution like this?"
Treasury officials asserted that they do not have the power to shut down a financial institution. They said that power belongs to the Fed and such an action would be be triggered by a criminal conviction, which would be have to be pursued by the Justice Department.
Attorney General Eric Holder, the head of the Justice Department, told a Senate committee Wednesday that the size of big banks "has an inhibiting influence – impact on our ability to bring resolutions that I think would be more appropriate.And I think that is something that we – you all – need to consider."
And this is why the big banks never wanted Elizabeth Warren in the United States Senate.
(Hat tip to David Dayen.)