WATCH: How Obama Memorialized The Troops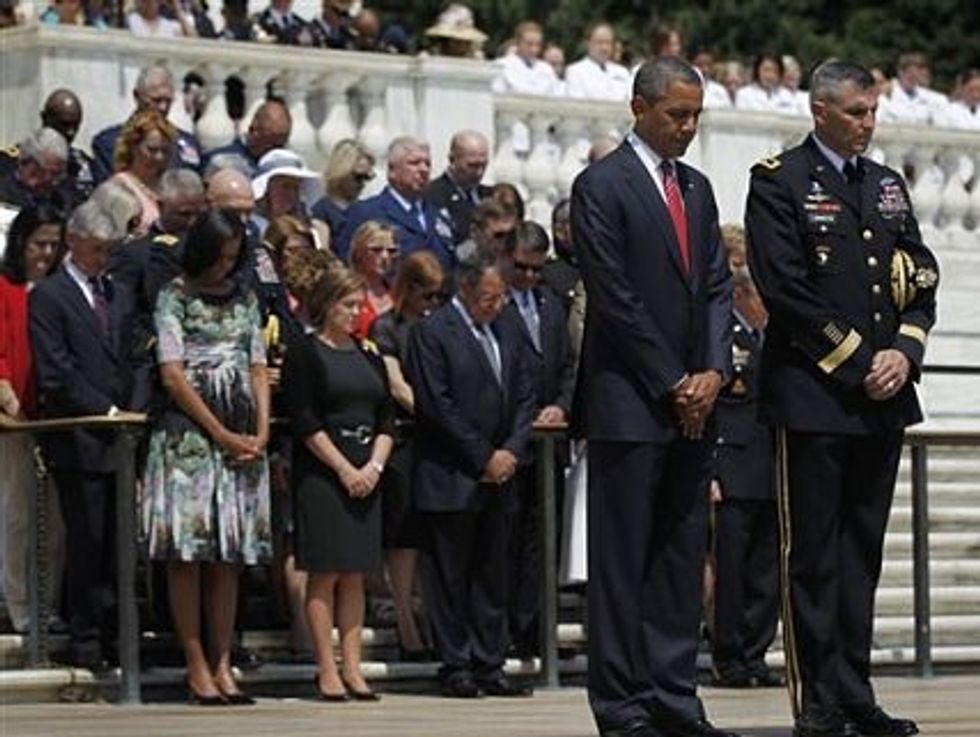 President Obama spoke at the Vietnam Memorial and laid a wreath at the Arlington National Cemetery on Monday, commemorating Memorial Day with an admission that the veterans of Vietnam were "mistreated" upon returning:
You were sometimes blamed for the misdeeds of a few … You came home and were sometimes denigrated when you should have been celebrated. It was a national shame, a disgrace that should have never happened.

Even though some Americans turned their backs on you, you never turned your back on America.
He also noted that for the first time in nine years, Americans weren't fighting and dying in Iraq.
Here's the video: