Watch John McCain Cast 'No' Vote In A Big Blow To Trump's Presidency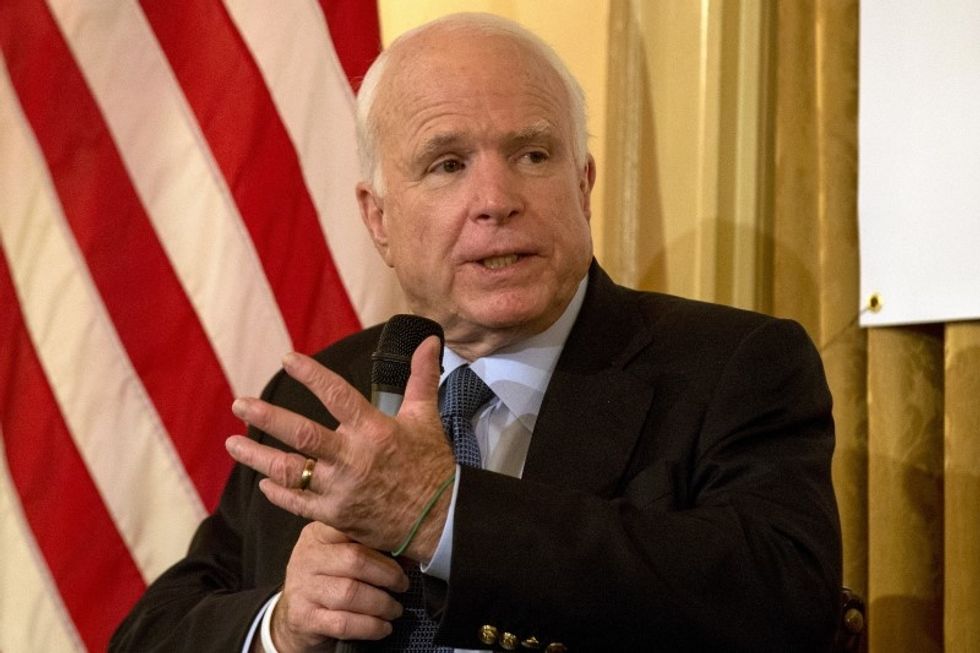 Reprinted with permission from AlterNet.
Sen. John McCain's decisive "no" vote early Friday marked a major turning point in the GOP's seven-year war to destroy Obamacare. McCain, who had returned to Capitol Hill Tuesday just days after his brain cancer diagnosis and surgery, did so with a "refreshed appreciation for the protocols and customs" of the Senate.
In anticipation of the Senate's "skinny repeal" vote on Friday, McCain remained largely silent, advising reporters to "watch the show," when questioned on his vote. But just before 2am, the Arizona Republican's fateful "no" vote became a stunning blow to the Trump agenda.
"He stood with a group of us and said, I am a 'no,'" Sen. Chris Coons said of McCain's announcement. "I was trying not to jump up and down and smile."
The vote, as well as his return Tuesday, was a surprise to most, including the president.
"So great that John McCain is coming back to vote. Brave – American hero! Thank you John," Trump tweeted.
Watch:
Alexandra Rosenmann is an AlterNet associate editor. Follow her @alexpreditor.