Watch: Kimmel's 'Lie Witness News' On Hillary Clinton's Emails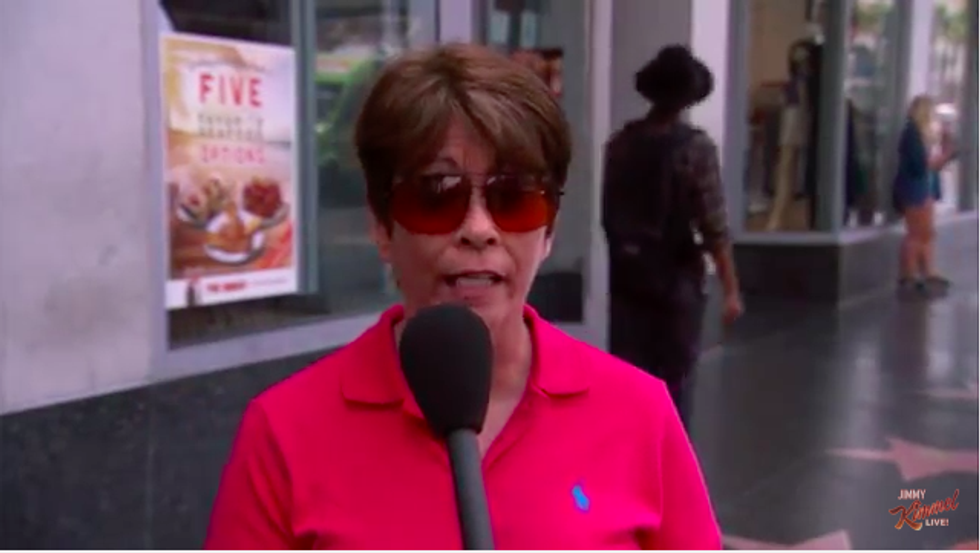 During the latest edition of Jimmy Kimmel Live's "Lie Witness News," Kimmel's team asked pedestrians about the 165 new pages of Hillary Clinton's emails released this week.
"Most, if not all of them, were unremarkable," Kimmel said while introducing the clip. "The specifics of which we made up, but that didn't stop people from pretending to be outraged."
As is usually the case on "Lie Witness News," interviewees pretended to know what they were talking about, answering ridiculous questions like "Were you surprised at how many Nigerian princes Hillary Clinton wrote back to?" and "Are you surprised that Hillary Clinton forwarded  those Bill Cosby jokes to Vladimir Putin?"
"Nothing about her surprises me. She doesn't have any scruples," one person said after hearing a lie about the emails.
https://www.youtube.com/watch?v=gthEktOSpH4
Photo and video: ABC/ Jimmy Kimmel Live