WATCH: Landrieu Calls Obama 'Simply Wrong' In New Ad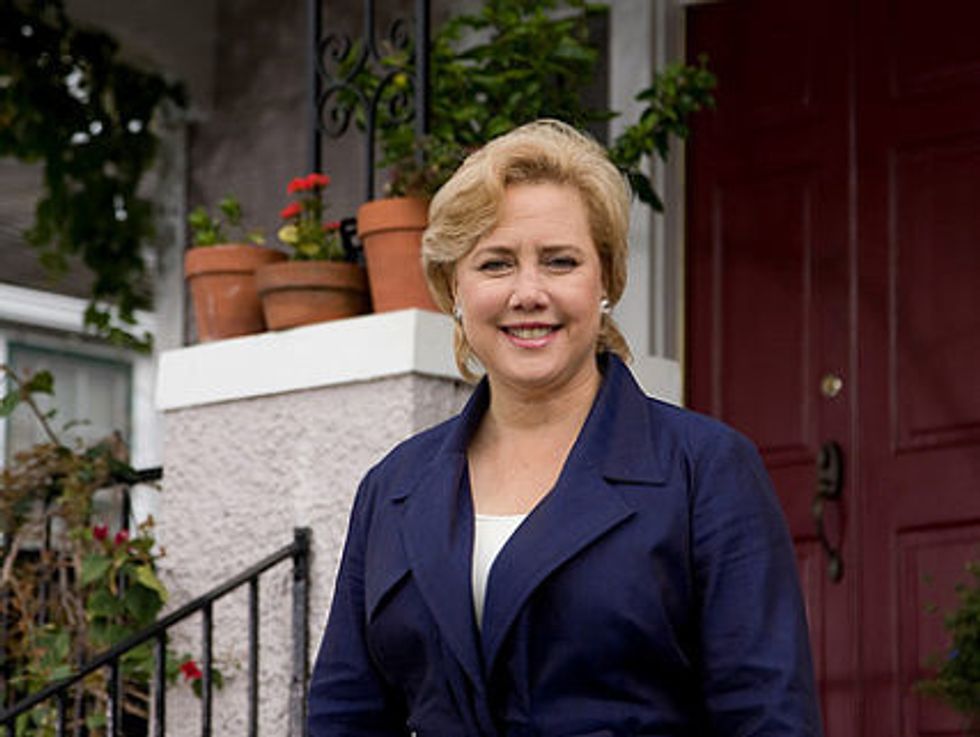 Senator Mary Landrieu (D-LA), one of the most vulnerable incumbents in the nation, is further distancing herself from President Barack Obama with the second television ad of her 2014 re-election campaign.
The ad, titled "Will Not Rest," emphasizes Landrieu's differences with the White House on energy policy. It shows Louisianans watching Landrieu on television, pointedly calling the president out.
"The administration's policy is simply wrong when it comes to oil and gas production in this nation," Landrieu says in one clip.
"We produce the oil and gas, that's the message we told to the president," she says in another.
There's plenty of reason for Landrieu to distance herself from the president; his approval rating in Louisiana has hovered in the low 40s for most of his time in office. When President Obama visited the Port of New Orleans in November, Landrieu was noticeably absent.
In addition to featuring clips of Landrieu on Capitol Hill, the ad also includes a particularly unsubtle reminder of the benefits of a third-term senator's seniority.
"Now as the new chairman of the Energy Committee…she holds the most powerful position in the Senate for Louisiana," the ad's narrator says at one point.
The energy industry certainly recognizes the value of Landrieu's chairmanship of the Senate Energy and Natural Resources Committee. She has raised $593,886 the oil and gas industry in this cycle; her top Republican rival, U.S. Rep. Bill Cassidy, has raised less than half of that amount.
Landrieu's ad is backed by a $250,000 buy, according to the New Orleans Times-Picayune. That sum, while significant, still falls far short of the millions that Republican outside groups (such as the Koch brothers-backed Americans for Prosperity) have spent attacking Landrieu.
Landrieu and Cassidy are currently locked in a dead heat, according to TheHuffington Post'spolling average of the race.
Photo: Mary Landrieu via Flickr