WATCH: 'Last Days In Vietnam' Trailer Is A Must-See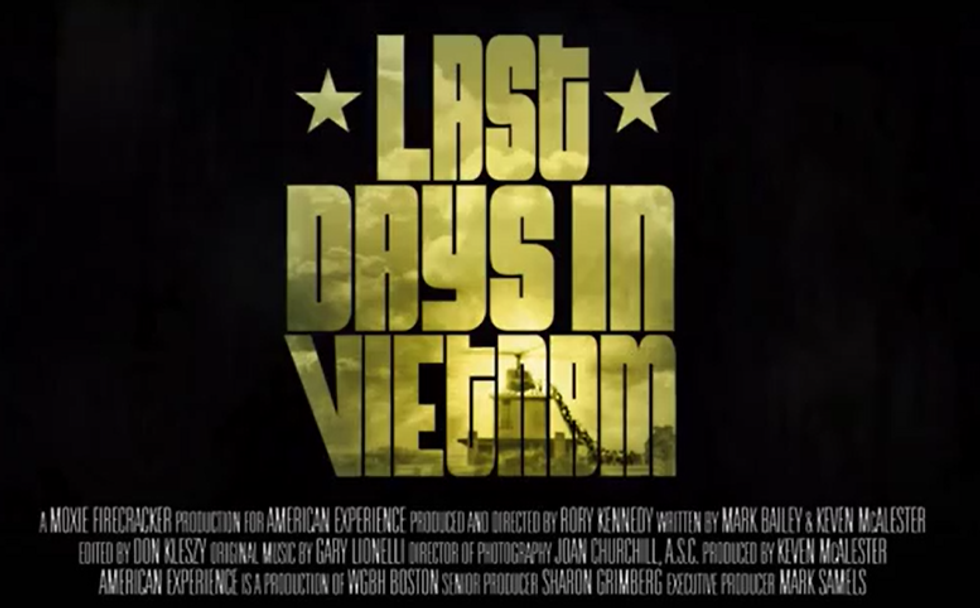 During the spring of 1975, as Washington policymakers confronted the inevitability of a North Vietnamese victory against the U.S.-backed government of South Vietnam, they made a decision that layered dishonor on the American defeat. They would do nothing to evacuate the South Vietnamese associated with the U.S. war effort, whose lives were in grave peril.
Amid the chaos of the final weeks of war, a small but determined group of American service personnel, mostly of lower rank, were determined to rescue as many of the endangered Vietnamese as possible before finally abandoning the U.S. Embassy on April 30, 1975, as Saigon fell.
Now Emmy Award-winning filmmaker Rory Kennedy reveals the gripping, untold details of those courageous efforts in her new documentary, Last Days In Vietnam, which opens in theaters across the country this week.  Featuring remarkable action footage shot at the time, the movie skillfully recounts a story from our past that is both uplifting and tragic – and does so with tremendous sensitivity and artistry.
Its theatrical run will be limited, so be sure to see it soon at one of the local cinemas listed here.