WATCH LIVE: President Obama Delivers Statement On Iraq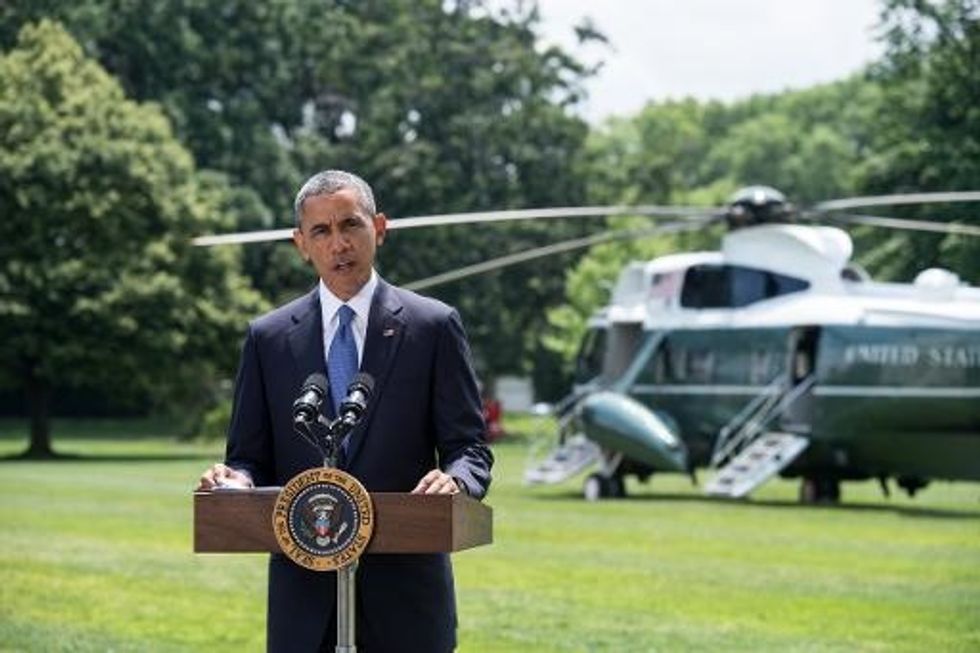 At 12:30pm, EST, President Barack Obama will deliver a statement from the White House on the crisis in Iraq. The president's remarks will follow a meeting with his national security team, in which he is expected to review American military options in the war-torn country.
Live video of President Obama's speech will be available below:
Update: President Obama is now expected to take the podium at 1:15pm.
AFP Photo/Nicholas Kamm