WATCH: Romney Will Not Back Trump Or Clinton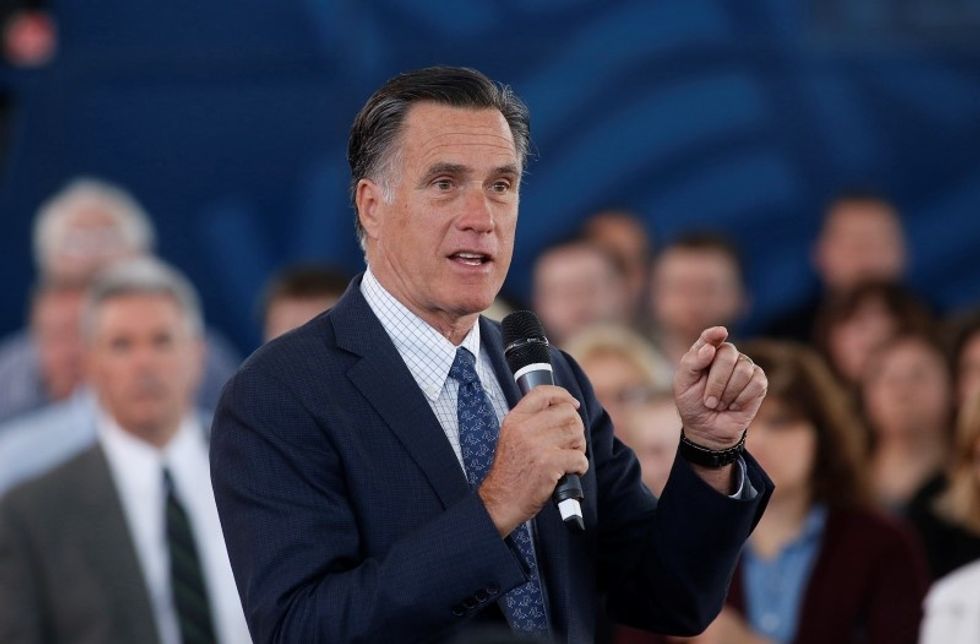 Former Republican Presidential candidate Mitt Romney told CBS's Face the Nation this weekend he will not vote for Republican Donald Trump or Democrat Hillary Clinton. The whole interview below. Skip to around 20 minutes to see his comments on both major parties' presumptive nominees.
Photo: Former Republican U.S. presidential nominee Mitt Romney  introduces current Republican presidential candidate John Kasich at a campaign rally in North Canton, Ohio March 14, 2016.   REUTERS/Aaron P. Bernstein 
Video: CBS/ Face the Nation.