WATCH: Senator Offers To Waterboard Dick Cheney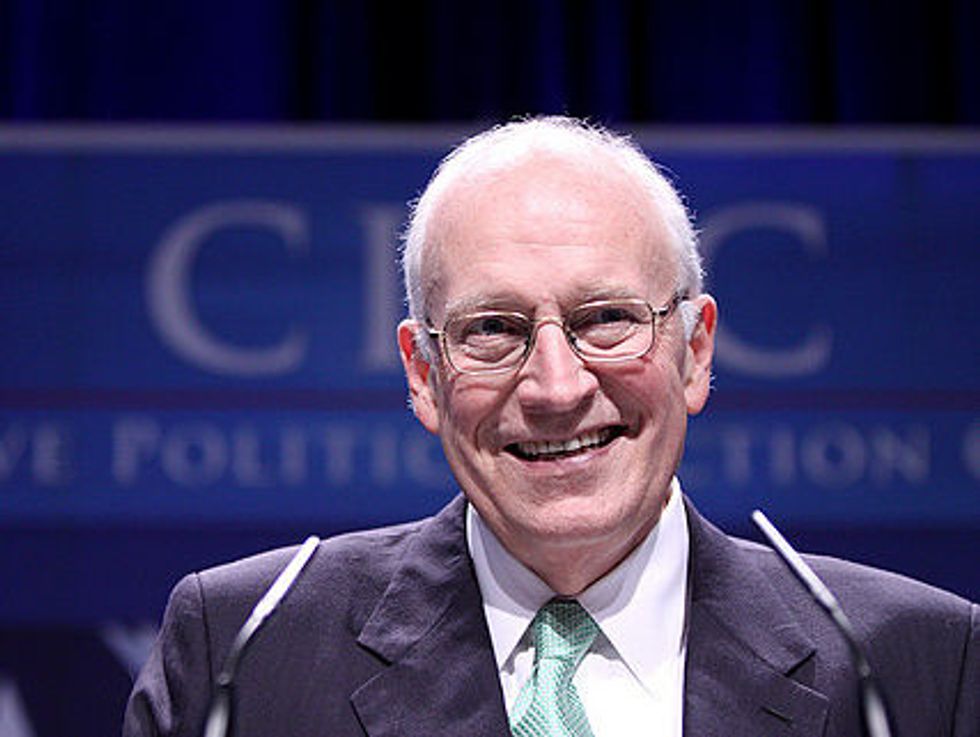 Senator Angus King (I-ME) sharply criticized Dick Cheney on Sunday, offering to waterboard the former vice president if he truly doesn't believe that the "enhanced interrogation technique" is torture.
King was set off by Cheney's recent remarks that waterboarding — a practice in which water is poured over an immobilized inmate's face to simulate drowning — "wasn't torture."
"If I would have to do it all over again, I would," Cheney said at American University on March 28. "The results speak for themselves."
Citing a recent report by the Senate Select Committee on Intelligence (on which he serves), King ripped Cheney's claim.
"I sat and re-read the entire report last week," King told MSNBC's Steve Kornacki. "It's shocking."
"And frankly, I was stunned to hear that quote from Vice President Cheney just now," King continued. "If he doesn't think that was torture, I would invite him anywhere in the United States to sit in a waterboard and go through what those people went through, one of them a hundred and plus-odd times."
"That's ridiculous to make that claim. This was torture by anybody's definition," the senator added. "John McCain said it's torture, and I think he's in a better position to know that than Vice President Cheney. I was shocked to hear that statement that he just made. And to say that it was carefully managed, and everybody knew what was going on, that's absolutely nonsense."
King, an Independent who caucuses with the Democratic majority, has never been one to mince words. In September, he memorably insisted that the Koch brothers and others who persuade Americans to opt out of health coverage "are guilty of murder."
Photo: Gage Skidmore via Flickr