WATCH: Stephen Colbert Plays 'Trump Or False' With RNC Delegates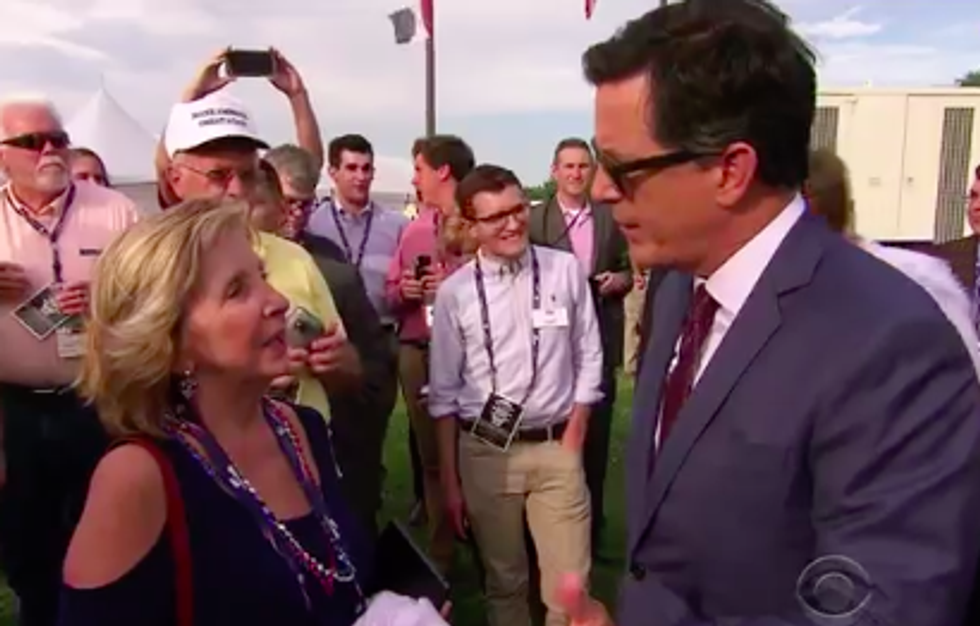 Stephen Colbert joined delegates at a Republican National Convention party in Cleveland to see how they felt about their newly-minted nominee, Donald Trump.
The Late Show host found that Donald Trump wasn't everyone's first choice — or second, or third — but that the GOP delegates are sticking with their party.
Colbert then played "Trump or False" with the crowd, where he reads a quote and has people answer if it is something Trump said or not. Perhaps unsurprisingly, the delegates had a hard time believing some of the quotes Trump did say.
Photo and video: CBS/ Late Show with Stephen Colbert