WATCH: This Is What Mitt Romney Really Thinks Of Small Business Owners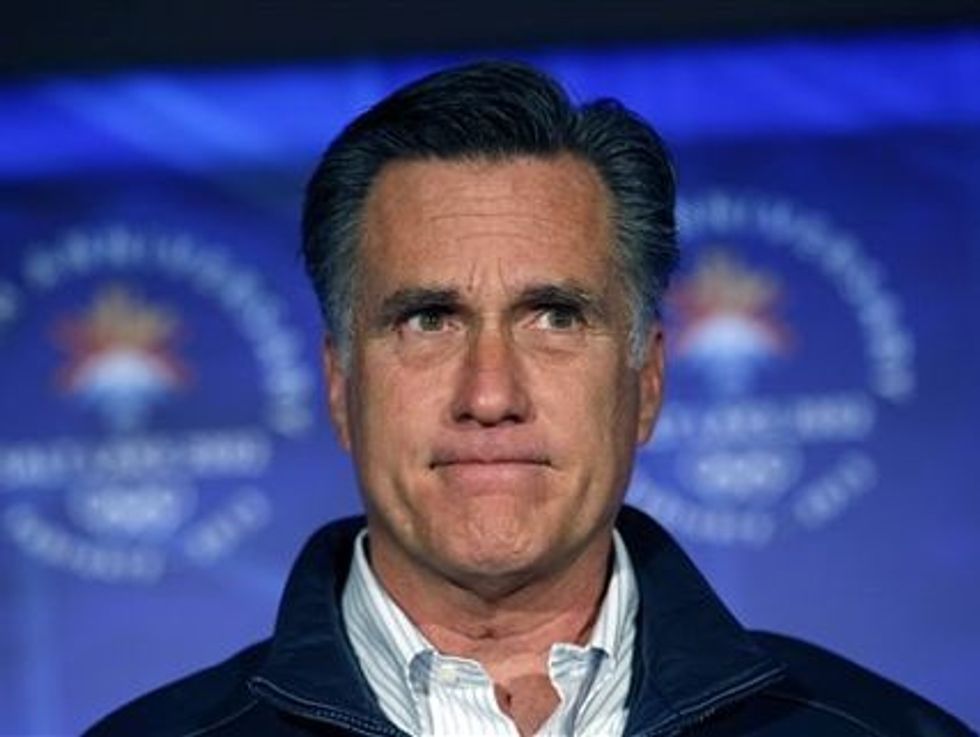 Mitt Romney has made helping small business owners a central theme of his presidential campaign, but Dianne Bauer — owner of the Main Street Cafe in Council Bluffs, Iowa — says that Romney's actions don't match his rhetoric.
Bauer opened up her cafe to Romney and his campaign for an event last Friday morning, only to be treated rudely and have her property damaged. According to Bauer, Romney himself called her in an attempt to smooth things over — and ended up mocking her troubles.
Bauer told Fox42 News that Romney's campaign staffers were "arrogant," and did not treat her cafe with respect.
"Stuff got broke. My table cloths they just got ripped off, wadded up and thrown in the back room," she said. "My dad's picture, an emblem my dad gave me, it got broke. Those aren't things you can replace."
Furthermore, Romney never bothered to introduce himself to Bauer, which offended her. After campaign staffers brought Bauer's complaints to Romney's attention, the candidate called her personally — which only made things significantly worse.
"He responded 'well, I'm sorry your table cloths got ripped off, wadded up and thrown in the back room' and I took it as mocking," she said. "We're the ones he's wanting to get the votes from, you'd think we would have been treated better."
Video of Bauer's full interview with Fox42 can be seen here.
It's not surprising that Romney was unable to smooth things over, given his well-established struggles to relate to average voters. As Matt Taylor points out, Romney was also cripplingly awkward at the actual event at Bauer's cafe, struggling to identify a chocolate doughnut.

Thankfully the Main Street Cafe didn't serve cheese grits, or things could have gotten really awkward.