WATCH: Trump Says A Court Will Decide If He Knows What A Joke Is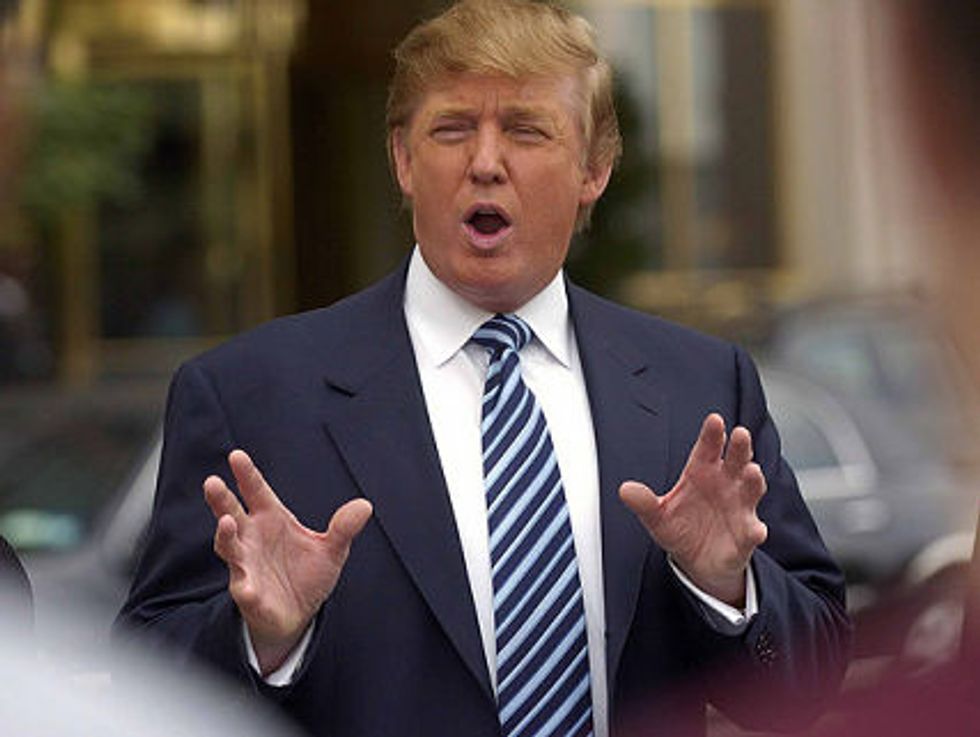 Donald Trump told the women of The View on Tuesday that the courts will have to decide if comedian Bill Maher was joking when he suggested the reality star is a "spawn of his mother having sex with an orangutan."
Maher told The Tonight Show's Jay Leno that he'd give $5 million to the charity of Trump's choice if the billionaire could produce proof that he isn't a "human-orangutan hybrid."
"Honestly, he made an offer, I accepted the offer," Trump said. "He didn't say it was a joke [at the time]. We're going to find out if it was a joke. The courts will tell. Whether or not it's a joke, we're going to find out. He was very upset, he was angry, he was very flustered, he was all screwed up and nervous. We're going to find out whether or not it was a joke."
Maher responded to Trump's lawsuit on his show, Real Time:
"The Donald" has spent the last few years suggesting that the first black president of the United States isn't a citizen and thus is perpetrating a massive fraud. Many people hoped that he was joking, and executing a huge prank to demonstrate that the Tea Party would follow anyone who said vile things about the president.
But Trump's assertion that he thinks Maher was being serious suggests that he has no idea of what a joke actually is.

Trump has also threatened to sue Angelo Carusone — who organized the campaign that is encouraging Macy's to Dump Trump — for millions.
Trump is still dabbling in Republican politics. After being invited to speak at the recent CPAC convention, he claimed that a record number of tickets were sold to the event. And though he was given one of the longest speaking times, the hall was mostly empty as he spoke.
Watch Trump's speech and decide for yourself if this man has any idea what is a joke and what isn't.