Weeks Of Combat In Iraq Show Shiite Militias Have Few Offensive Capabilities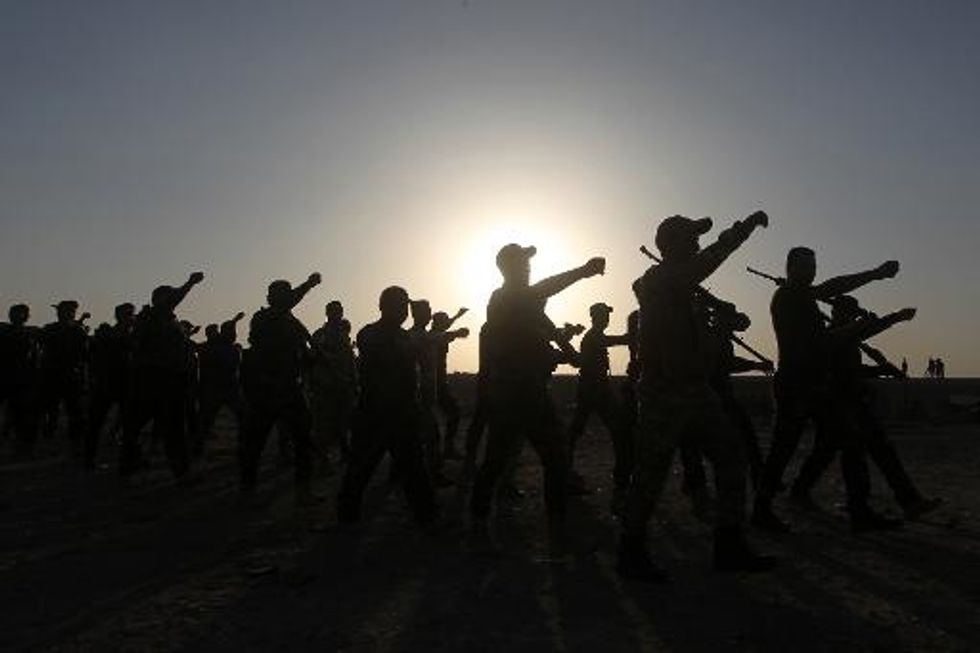 By Mitchell Prothero, McClatchy Foreign Staff
IRBIL, Iraq — The sectarian Shiite militias that the government in Baghdad has dispatched to fill the void created by the collapse of the Iraqi army are proving ill-equipped for offensive operations intended to reverse gains by the radical Islamic State, Iraqi soldiers, and military experts studying the current military situation have concluded.
The inadequacy of the militias to turn the tide was demonstrated again on Wednesday six miles south of Tikrit, the central Iraqi city that Islamic State fighters seized June 11 and that Iraqi forces and Shiite fighters have been trying to reclaim for more than two weeks.
Local residents and Iraqi media reported that the Iraqi military backed by militias attempted to push through the town of Awja toward Tikrit but were beaten back by heavy machine-gun and mortar fire from Islamic State positions.
"It was a big battle and the Iraqi army and the Iranian militias have gone," said one local resident, whose reference to the Shiite militias as Iranians is common, if inaccurate, in heavily Sunni regions of Iraq. "They withdrew to a base south of Awja." The resident declined to be identified for security reasons.
A Twitter account associated with the Islamic State posted photographs of what it said was the aftermath of the fighting, including images of burning armored vehicles and at least one destroyed pickup truck emblazoned with the logo of SWAT, a highly trained Iraqi army special forces unit. The photographs were consistent with descriptions of the fighting, the units present, and the location of the battle, though their authenticity could not be confirmed.
The apparent defeat underscored a growing sense that the Iraqi security forces have misplaced their hopes that the Shiite militias would prove decisive in the fight against the Islamic State. While the militias are given credit for stopping the Islamic State's advance on cities such as Samarra, home of a major Shiite religious shrine, and Baghdad, they've proved ineffective in retaking ground. Their casualties apparently have been high.
"Without (the militias) we would have been gone a long time ago," said Ahmad Hussam, an infantryman fighting on the critical western approaches to Baghdad near Abu Ghraib, one of the last majority Sunni areas still in government hands, who was interviewed while on leave in Baghdad. "But they have taken many lost on their side because of a shortage in training and experience."
He added that many volunteers — summoned by Iraq's senior Shiite cleric, the Grand Ayatollah Ali al-Sistani, to support the government of Prime Minister Nouri al-Maliki — had arrived at the front lines without weapons or food. "We have to help them just to stay alive," he said.
Aymenn al-Tamimi, who studies militant groups in Iraq for the Philadelphia-based Middle East Forum, said the past few weeks have disproved the common wisdom that the Shiite militias would be a fearsome force because of their experience fighting U.S. forces during the American occupation of Iraq and, more recently, their role in helping defend the government of President Bashar Assad in Syria.
"These are supposed to be the guys who can scare ISIS and are skilled in urban warfare," Tamimi said, referring to the Islamic State by the acronym for its previous name, the Islamic State of Iraq and Syria. "Well, I don't see evidence of that."
Andrew Exum, a former Pentagon adviser and expert on low-intensity conflicts, said that recent weeks suggest that the militias will require a firmer hand from Iranian commanders or officers from Lebanon's Hezbollah, who reportedly led many of them during their presence in neighboring Syria. But whether Iran and Hezbollah are willing to commit that manpower is unclear, even as the Obama administration has said no U.S. ground troops will be committed to Iraq.
Pentagon officials are finalizing recommendations for what the United States should do to bolster Iraqi forces. An initial assessment found, among other conclusions, that Iraq's forces lacked the offensive capabilities to decisively end the Islamic State's threat to Baghdad.
"I think it's clear that just as Iraq's army benefited greatly from embedded U.S. advisers, Iraq's Shiite militias benefited greatly from embedded Iranian and Hezbollah advisers," said Exum, a former U.S. Army officer who has a doctorate in counterinsurgency studies from King's College in London. "Too bad for the former that America is so reluctant to commit ground troops, and too bad for the latter that Iran and Hezbollah are so busy in Syria."
Prothero is a McClatchy special correspondent.
AFP Photo/Ahmad al-Rubaye
Interested in world news? Sign up for our daily email newsletter!