Weisselberg Will Testify Against Trump Companies in Reported Plea Deal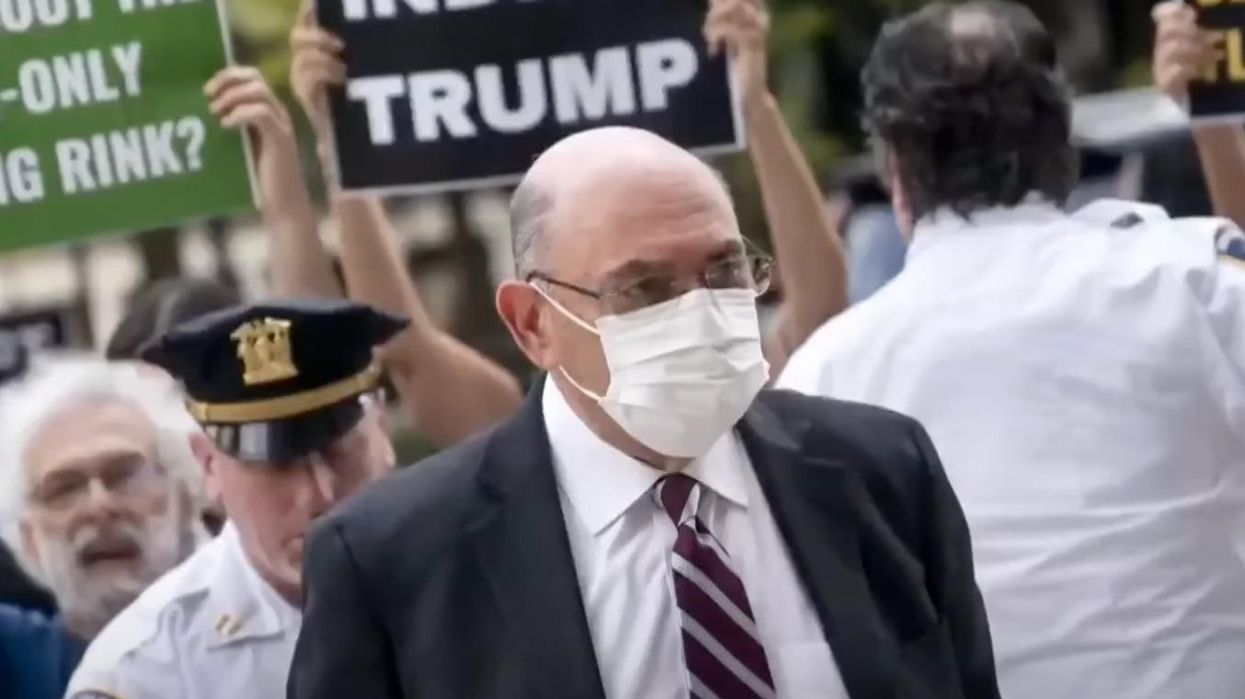 Youtube Screenshot
Allen Weisselberg, the ex-Trump Organization CFO who has worked for the former president's family since 1970, is expected to plead guilty to 15 felonies and "criminally implicate" the real estate empire.
"The Trump Organization's longtime chief financial officer will admit to conspiring with the Trump Organization and Trump Payroll Corporation in a 15-year tax fraud scheme while head of the company's finances at a Manhattan Supreme Court hearing on Thursday," the Daily News reports. "Allen Weisselberg is expected to criminally implicate Trump's family real estate business when he pleads guilty to criminal tax fraud charges, a source familiar with the matter told The News on Wednesday."
Weisselberg is also expected to agree to testify against the Trump companies, and agree to a five-month sentence at Rikers Island, the horrific New York City jail that is slated to be shut down by 2026.
Rolling Stone adds that Weiselberg "will say in Manhattan court Thursday that he conspired with several of the ex-president's companies when he pleads guilty to state tax crimes ."
The New York Times calls the impending plea deal "a serious blow to the company that could imperil its chances in an upcoming trial."
Reprinted with permission from Alternet .