Wells Fargo CEO John Stumpf Resigns Amid Scandal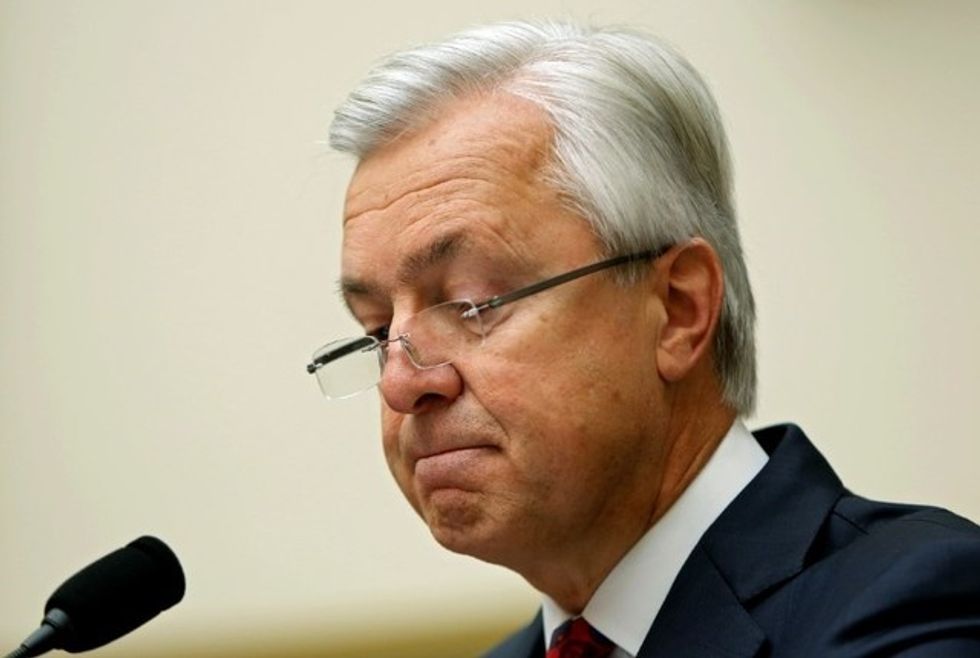 By Dan Freed
NEW YORK (Reuters) – Wells Fargo & Co's veteran chairman and chief executive officer, John Stumpf, is leaving the bank in the wake of a sales scandal and will be replaced as CEO by President and Chief Operating Officer Tim Sloan.
The San Francisco-based bank said on Wednesday that Stumpf was retiring with immediate effect. It is splitting the role of chairman and CEO with Stephen Sanger, its lead director, becoming chairman. Elizabeth Duke, an independent director, will be vice chair.
The changes come weeks after pressure on the bank when it emerged that its employees had potentially opened two million unauthorized deposit and credit card accounts to meet sales targets. Wells Fargo agreed to a $185 million settlement with regulators.
The scandal marked a stunning reversal of fortune for Stumpf, who had built Wells Fargo into the world's most valuable bank with a focus on Main Street-style lending that was the envy of Wall Street.
Politicians were calling on him to resign and a week after a roasting in front of a Senate committee, where Sen. Elizabeth Warren (D-MA) confronted him, Stumpf agreed to forgo $41 million in unvested stock awards.
However, that was not enough and at a second hearing, some lawmakers called for the bank to be broken up.
"I have decided it is best for the company that I step aside," Stumpf said in a statement.
The bank's shares rose 2 percent in after-hours trading.
On Monday, the bank had reshuffled its top management to give more responsibility to Sloan.
Wells Fargo is due to report third-quarter earnings on Friday.
(Editing by Bernard Orr)
IMAGE: Wells Fargo CEO John Stumpf testifies before the House Financial Services Committee on Capitol Hill  in Washington, DC, U.S. September 29, 2016. REUTERS/Gary Cameron