West Virginia To Stop Challenging Same-Sex Marriage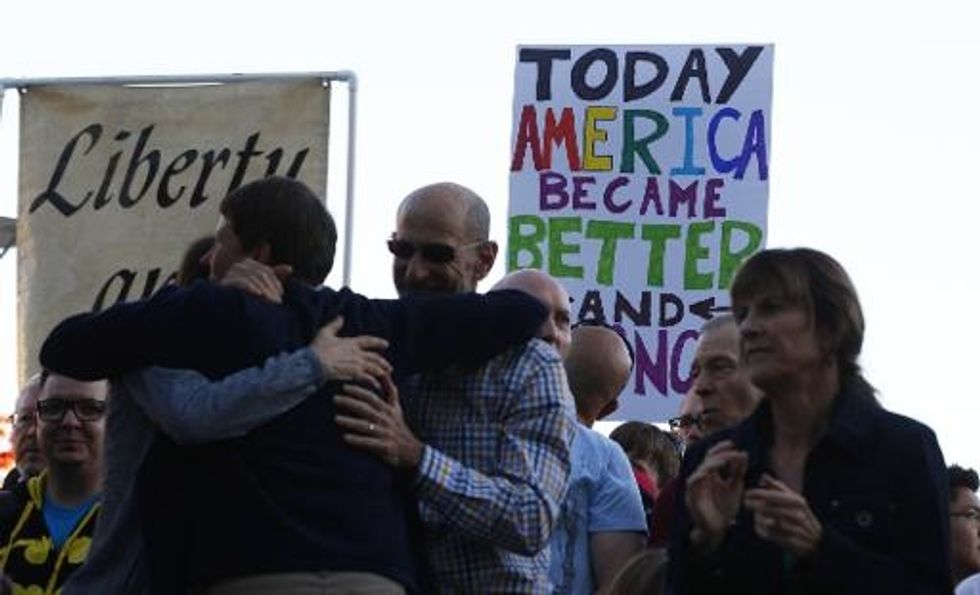 By James Queally, Los Angeles Times
West Virginia's attorney general said Thursday he will seek to end all litigation surrounding the state's ban on same-sex marriage, effectively clearing a path for gay and lesbian couples to get married there.
Attorney General Patrick Morrisey said in a statement that he will "respect" the U.S. Supreme Court's decision earlier this week not to hear appeals on lower-court decisions that overturned same-sex marriage bans in other states — including one from the 4th U.S. Circuit Court of Appeals, which ruled in a Virginia case but whose jurisdiction includes West Virginia.
"By refusing to consider the appeal, the Supreme Court has caused the Appeals Court's decision to become final and binding on West Virginia," Morrisey said. "While we disagree with the Supreme Court's decision to allow the 4th Circuit's opinion to stand and believe it improperly displaces state and local decision-making, we will respect it."
West Virginia, which passed a law banning same-sex marriage in 2000, is one of nine states with laws on the books that allow for gay marriage bans.
"In the upcoming days, we will now seek to bring to a close the pending litigation over West Virginia's marriage laws, consistent with the 4th Circuit's now-binding decision," Morrisey said.
The decision by the Supreme Court to decline to rule on same-sex marriages has caused a flurry of action in courts throughout the nation. On Wednesday, a Kansas judge ordered the offices of county clerks to begin issuing marriage licenses to same-sex couples, and a South Carolina clerk began accepting applications for licenses from gay and lesbian couples despite that state's ban.
South Carolina Attorney General Alan Wilson called on the state Supreme Court to halt the issuance of licenses to same-sex couples late Wednesday night, and the court obliged Thursday, according to published reports.
While the uncertainty caused by the Supreme Court's move has caused headaches for couples in some states, LGBT advocates praised Morrisey's decision Thursday.
"The American people clearly want equality to prevail, and the attorney general is making sure that's what happens," Gabriel Blau, executive director for the Family Equality Council, told the Los Angeles Times. "He's ensuring that more Americans have access to the protections that marriage provides. It's a win for the state and a win for the citizens."
AFP Photo/George Frey