What Are Sanctuary Cities, Anyway?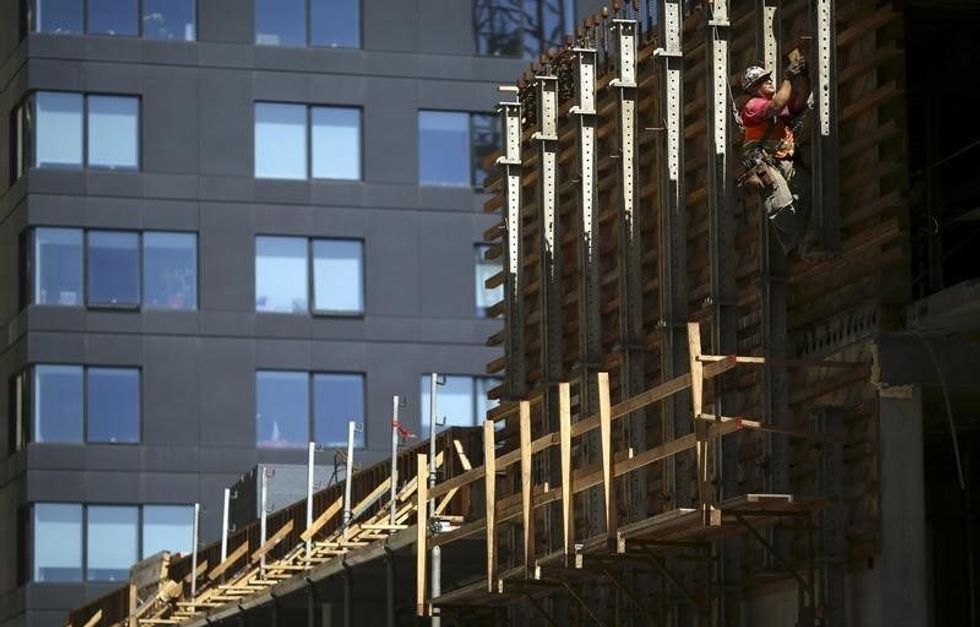 At Donald Trump's immigration-themed rally Wednesday night, after he pledged to assemble a deportation force to eject two million people from the country within the first hour of his presidency, the Republican nominee said that in a Trump administration, he administration would move to "block funding for sanctuary cities… We will end the sanctuary cities that have resulted in so many needless deaths."
So what is a sanctuary city, and are sanctuary cities less safe because of how they treat undocumented immigrants?
"Sanctuary city" generally refers to any locality which does not honor — or provides leeway to local law enforcement not to cooperate with — I-247s, or "requests for notification," which notify the feds that there is an undocumented person in custody. Before that, sanctuary cities ignored federal detention orders, or "detainers," to hand undocumented immigrants targeted for detention or deportation over to the federal government. There are other definitions of the term, and there are considerations of prior felonies and other things on a city-by-city basis, but this generally covers how Trump is using it.
There are around 200 towns, cities, and counties around the country that, if they arrest an undocumented immigrant, either do not investigate their immigration status, or do not cooperate with Immigration and Customs Enforcement efforts to deport an individual they know to be here without proper documentation.
Advocates for allowing localities this leeway say that it makes cities safer. They reason that undocumented immigrants are valuable members of their community, and to threaten them with deportation every time they are in contract with local police would have a harmful overall impact on crime, if people are discouraged from calling the police to report crimes and tips. They also say federal procedures regarding undocumented immigrants implicitly encourage racial profiling and restricted access to due process protections.
"A detainer is not a legal instrument," then-San Francisco Police Chief Ross Mirkarimi said in an interview, soon after the shooting death of Kate Steinle by an undocumented immigrant in July 2015. "From a law enforcement perspective, we want to build trust with that population, and our sanctuary city and other attendant laws have allowed us to do that."
Yesterday, responding to Donald Trump's speech, Democratic vice presidential nominee Tim Kaine said much the same. "I trust police chiefs in terms of knowing what should be done to keep their communities safer and police departments and mayors a lot more than I trust Donald Trump," he told CNN's New Day Thursday morning.
Are sanctuary cities more dangerous? There's no proof of that — though there's no proof of the opposite, either. As a Mother Jones' Josh Harkinson wrote last year, in the state of California, in which the state legislature and all but a few counties have enacted sanctuary city laws, 2014 homicide numbers were in line with decades-low crime numbers across the country. And first-generation immigrants in general are less likely to commit crimes than native-born Americans.
The term itself is a bit misleading, as well: Undocumented immigrants still serve time in custody in localities deemed sanctuary cities. They just aren't handed over to the feds to be deported afterwards. And given the relatively small portion of the U.S. living here illegally — one third of one percent of the total population — and the fact that immigrants are less criminal on average, perhaps it shouldn't be surprising that stories on sanctuary cities focus more on the outrage that term provokes than on crime statistics themselves.
Photo: A worker labors on a housing project on Mission Street in the South of Market neighborhood in San Francisco, California April 29, 2014. REUTERS/Robert Galbraith