What Conservatives Get Wrong On Medicaid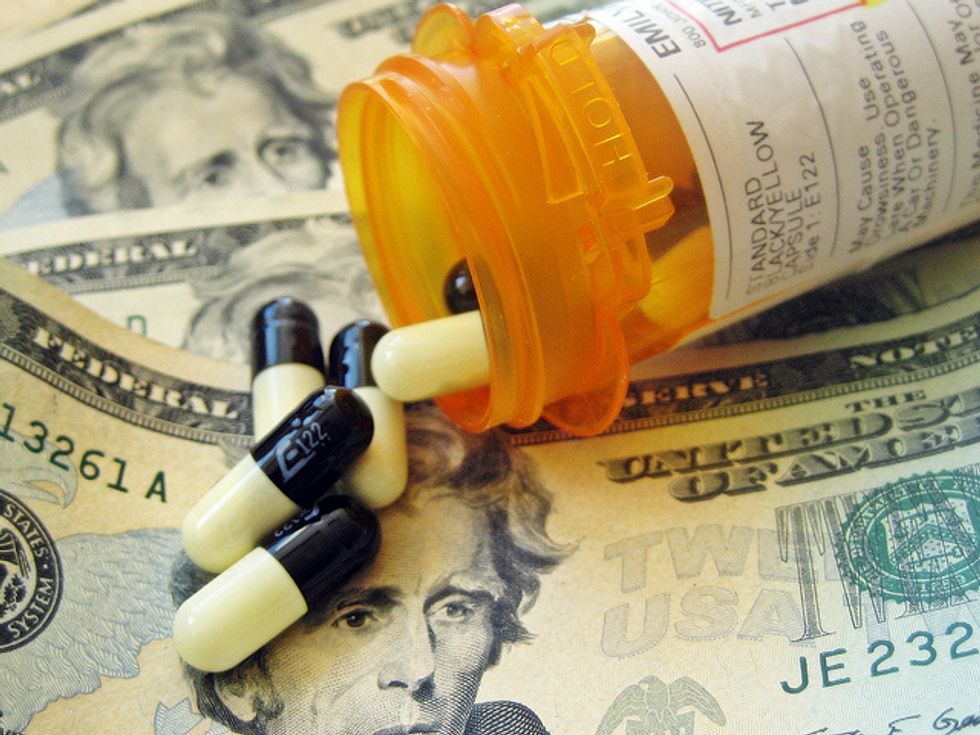 Sometimes it seems like the world is divided into two kinds of people: Those who understand what it's like to live without much money and those who make it harder to live that way — even if they have good intentions.
Seattle business owner Dan Price is at the head of the class in the first category. The founder of Gravity Payments, a credit card payment processing company, became a media celebrity this week after telling his employees that he would raise salaries for three years until everyone was making at least $70,000. That means about 70 people will get raises and 30 of them will see their pay double, The New York Timesreported.
Price based his decision on talking to friends about coping with rent increases and credit card debt on $40,000 a year, according to the Times, and on a 2010 happiness study by psychologist Daniel Kahneman and economist Angus Deaton. They found that about $75,000 was the point at which people experienced maximum emotional well-being in their day-to-day lives.
More money enabled people to buy more things but did not do much to improve their moods, the authors wrote. By contrast, they said, less money increased the frequency and intensity of stress, sadness and anger, and exacerbated "the emotional pain associated with such misfortunes as divorce, ill health, and being alone."
These researchers are not alone. Consider the 2013 book Scarcity: Why Having Too Little Means So Much, by economist Sendhil Mullainathan of Harvard and psychologist Eldar Shafir of Princeton. The pair found that stress about not having enough money can subtract 13 IQ points from your mental capacity — a more dramatic dip than losing a whole night of sleep.
The Medicaid health insurance expansion in the beleaguered Affordable Care Act was in its original design a way to ease stress born of scarcity, in this case too much money to qualify for traditional Medicaid but not enough to pay for private insurance. The beneficiaries would be nowhere close to the $40,000 that Price's friends found hard to live on. This expansion was meant for people with income of up to $16,243, or 138 percent of the federal poverty level.
The Supreme Court ruled in 2012 that the expansion had to be optional. Since then, some states have adopted individualized plans never envisioned by the law's Democratic authors. Others have not expanded Medicaid at all, leaving millions in a coverage gap between traditional Medicaid and new ACA subsidies to help people above the 138 percent line buy private insurance.
Montana is currently on track to become the 29th state to expand Medicaid to the group in the gap, and that's great news. What's not so great is that its plan is likely to be complicated, discourage enrollment, and penalize the poor by requiring premium payments. This is the pattern in several states dominated by conservatives. People must have skin in the game, they say, take personal responsibility for their health costs.
That's a fine principle. In real life, it creates hardship. In Montana, for instance, the new Medicaid enrollees will have to pay 2 percent of their annual income for premiums, or up to $32 a month for an individual. It doesn't sound like much, but that's a tank of gas or two weeks of spaghetti dinners.
Furthermore, research shows that fewer people enroll when they have to write monthly premium payments or go through a complicated administrative process. And the new rules certainly are complicated. "It seems to me that Indiana now has at least six different sets of benefits and cost-sharing rules for non-disabled adults in its Medicaid program," Joan Alker, executive director of the Georgetown University Center for Children and Families, wrote in January. One of her blog posts was headlined "Indiana Agreement Wins the Award for Bureaucratic Complexity and Red Tape."
If the point is to cover more people, this is not optimal. If the point is to depress enrollment to save money down the road, when states will have to start picking up a small fraction of the cost, that is contrary to the spirit of the law. If the point is to make sure people aren't getting something for nothing, that bears further examination. According to the Kaiser Family Foundation, two-thirds of the 4 million in the coverage gap as of last fall had jobs — 43 percent full-time, 23 percent part-time. You could argue that the real recipients of something for nothing are their employers, who aren't giving them health insurance or paying them enough to buy it.
Democrats are so grateful that Republicans are agreeing to any form of expansion that both the Obama administration and state legislators are going along, as they should. But it's clear from research into what improves people's lives and prospects that Dan Price is going in the right direction — and some of these Medicaid plans are taking a counterproductive right turn.
Follow Jill Lawrence on Twitter @JillDLawrence. To find out more about Jill Lawrence and read features by other Creators Syndicate writers and cartoonists, visit the Creators Syndicate website at www.creators.com. 
Photo: Images Money via Flickr