What To Do When Your Fitness Effort Plateaus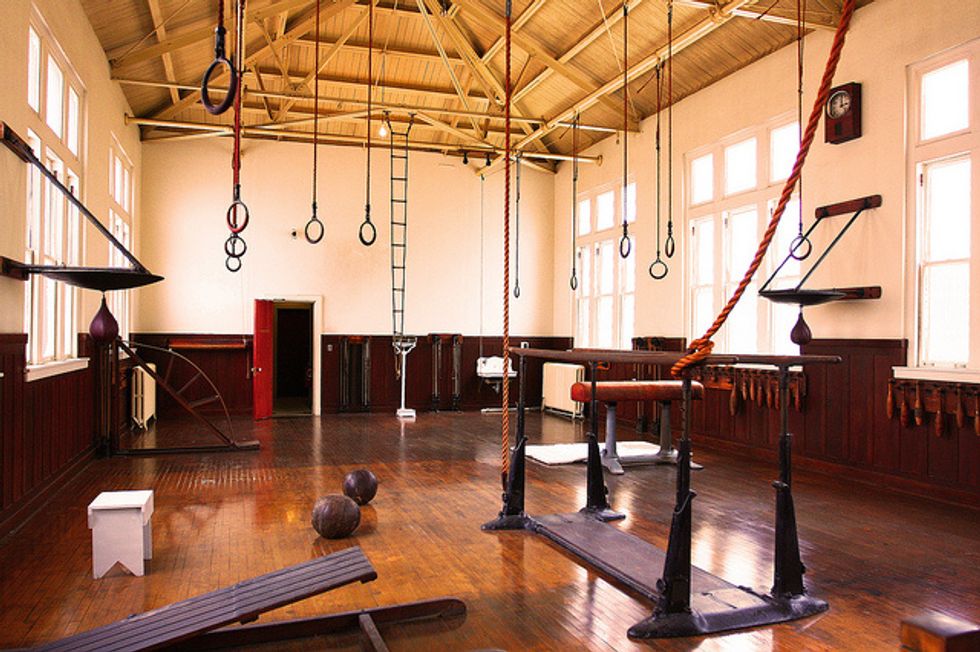 By Deven Hopp, Byrdie (TNS)
When your regular sweat sessions stop showing you the progress you're used to, it can become difficult to get yourself to the gym for those 6 a.m. spin classes. On the flip side, when you throw in the towel and stop making it to the gym at all, you're pretty much guaranteed to see your fitness plateau become less of a plateau and more of a regression.
The way you handle a fitness plateau makes all the difference. We asked Astrid Swan, a professional trainer at Barry's Bootcamp, to lay it out for us.
More is not the answer
Your first instinct may be to do more. But longer workouts are not the answer. If you start to see your progress coming to a halt, you have to ramp up efforts in an entirely different way.
"When you stop seeing results from your current workout plan, I always recommend my clients look at what they have been doing and make small adjustments to get back on track," Swan said. "The body and the mind need to be consistently challenged to grow and succeed."
What that means is it's time to step out of your comfort zone. If you're a cardio queen who's used to logging long runs on the treadmill, do more strength-training workouts. If you do a lot of strength work, incorporate HIIT into your routine. If your body is used to spinning, you've got to find a different way to push yourself.
"Mixing it up is key," Swan said.
That doesn't mean you have to ditch your favorite workout for good, but you do have to make some changes to see results.
How to mix things up
The best way to "find a way to get comfortable with being uncomfortable," according to Swan, is to follow someone else's lead, meaning take a class.
"Try taking new classes — take advantage of the variety of fitness in your city," she said.
Whether that means exploring a class you've never considered at your gym or signing up for ClassPass ($99 per month), the app that allows you to studio-hop, newness can be challenging and inspiring. Then again, if you've hit the point where you don't want to go to any class, we recommend picking up some gear. New athletic wear can be surprisingly motivating.
Get the latest celebrity beauty news, runway trends, health and fitness tips, as well as product suggestions from the experts at Byrdie.com.
(c)2015, Clique Media Inc. All rights reserved. Distributed by Tribune Content Agency. Distributed by Tribune Content Agency, LLC.
Photo: Rennet Stowe via Flickr