Whitaker 'Shopped' For Flawed Ethics Ruling On Mueller
@FAWFULFAN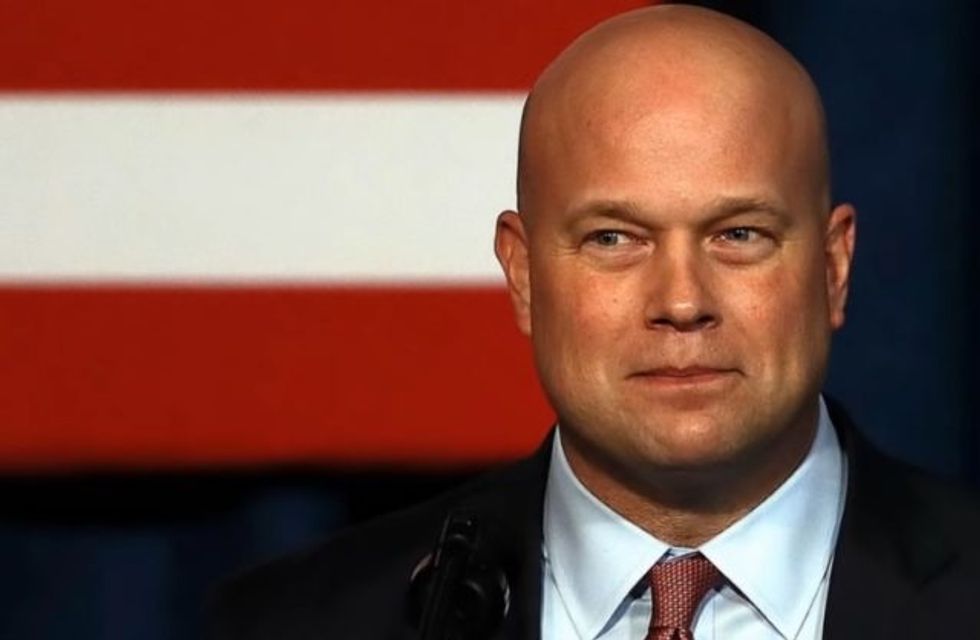 Reprinted with permission from AlterNet.
Matt Whitaker, the former federal prosecutor and Iowa politician who is standing in as President Donald Trump's attorney general, has not made a secret of the fact that he opposes special counsel Robert Mueller's investigation into links between Russia and the Trump campaign. It is almost certainly why Trump put him in charge in the first place.
But according to a report from CNN, officials have told Whitaker this is not a conflict of interest and he is free to assume oversight of the Mueller investigation from Deputy Attorney General Rod Rosenstein:
Acting Attorney General Matt Whitaker has consulted with ethics officials at the Justice Department and they have advised him he does not need to recuse himself from overseeing special counsel Robert Mueller's Russia investigation, a source familiar with the process told CNN Thursday.

The source added Whitaker has been in ongoing discussions with ethics officials since taking the job in early November following the ouster of Jeff Sessions, who had stepped aside from overseeing the investigation due to his role as a Trump campaign surrogate during the 2016 election.
What is more, CNN reports that the first ethics official Whitaker spoke to advised him to recuse himself out of an abundance of caution — so Whitaker simply shopped around for other ethics officials who told him he had no need to.
After Republicans spent months trying to claim it was a massive scandal that an FBI agent who served briefly on the investigation sent text messages critical of Trump, apparently it is not at all a problem that Trump hired an attorney general who has called the special counsel investigating whether the president committed obstruction of justice a "witch hunt."
This would be less of an issue if Congress would pass the bipartisan bill protecting Mueller from arbitrary termination. But Senate Republicans just blocked that bill for the third time.
Whitaker will not be attorney general indefinitely. Trump ultimately plans to replace him with William Barr, a Justice Department veteran who also served as attorney general under President George H. W. Bush. Barr, however, hardly thinks more of the Mueller probe — new memos show that he has stated there was nothing wrong with Trump firing FBI Director James Comey to try to shut down the Russia probe, and called the obstruction inquiry "fatally misconceived."
Trump should not be able to install critics of an investigation looking into his own wrongdoing to oversee those same investigators. And the fact that the administration can move forward with this is disturbing.
Matthew Chapman is a video game designer, science fiction author, and political reporter from Austin, TX. Follow him on Twitter @fawfulfan.