White House 'Very Concerned' By Russian Troop Movements
@AFP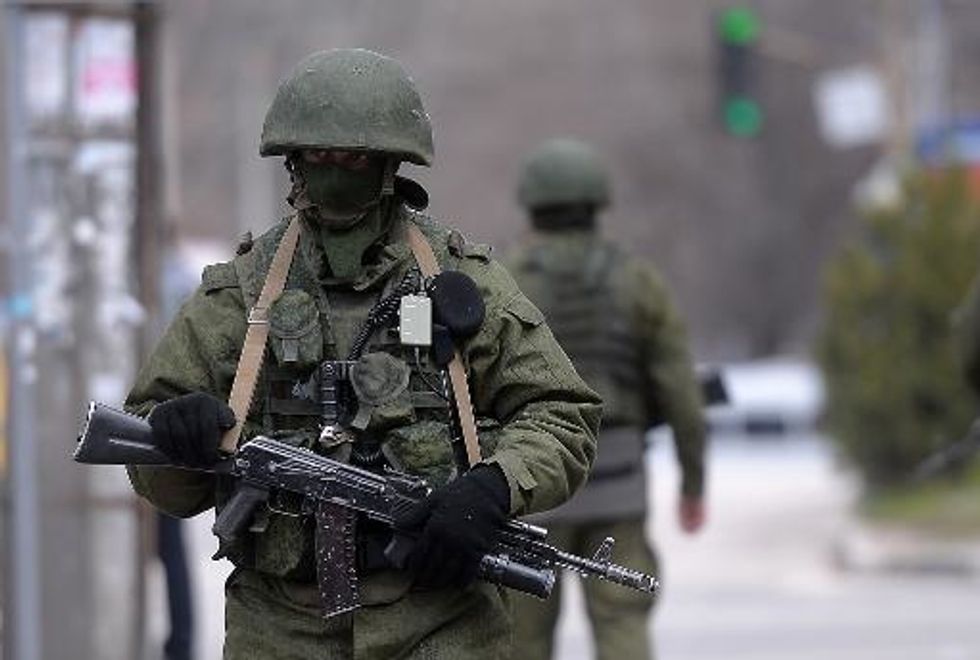 The Hague (AFP) – The White House is "very concerned by the potential for escalation" after Russia massed its troops on the border with Ukraine, a close aide to U.S. President Barack Obama said Monday.
"We are watching very closely, we believe that Russia stands an enormous amount to lose" from any escalation, Deputy National Security adviser Ben Rhodes told journalists as leaders gathered in The Hague to discuss a response to the crisis.
A U.S. military officer told AFP on Monday the Russian military presence continued to increase along Ukraine's eastern border.
"They're still growing in numbers. They're still in a hot state of readiness," said the officer, who spoke on condition of anonymity.
However, there was no sign that Russian forces were about to launch an invasion of eastern Ukraine, the officer said.
"We haven't seen anything to suggest anything is imminent," the officer said. "But if they chose to move, it would not take long."
Ukraine on Monday ordered its outnumbered troops to withdraw from Crimea after the seizure of another military base.
The Russians had roughly 20,000 troops near the border, including air and ground forces, air defense weapons, fighter jets, motorized vehicles, airborne units and cargo planes to move those troops, officers said.
"The full scope of the arsenal" was in place, the officer said.
Russian forces were deployed along main roads leading to the border but had not moved any closer to Ukraine in recent days, he said.
The United States was closely monitoring the situation, he said.
A second defense official said the Russians had more than enough troops in place to launch an operation in eastern Ukraine if it decided to.
AFP Photo/Filippo Monteforte