White House Counsel Cooperating With Special Counsel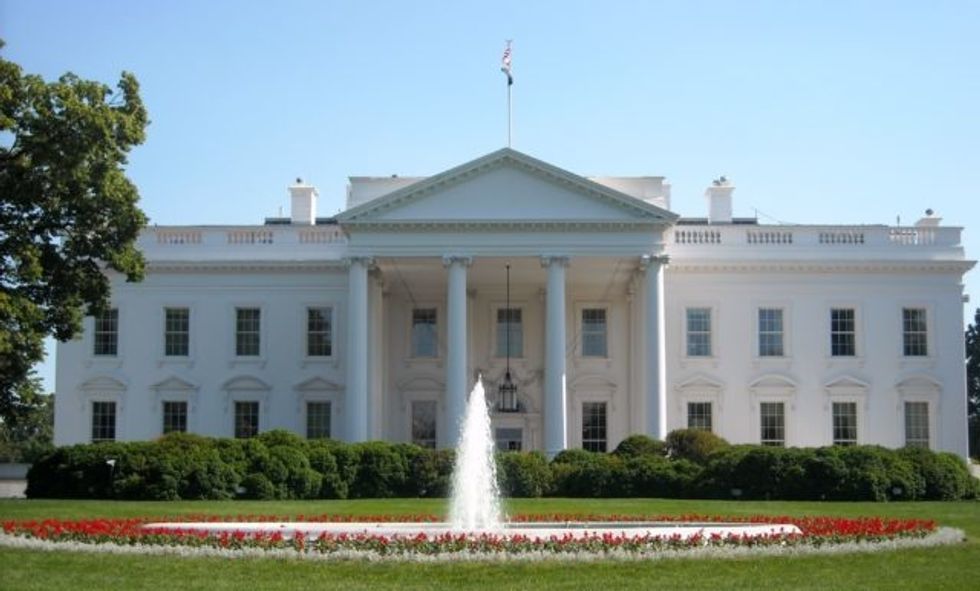 Reprinted with permission from Shareblue.
Don McGahn, the White House counsel, is cooperating with special counsel Robert Mueller about the intimate details of Trump's suspicious actions in the presidency, including how he came to firethen-FBI director James Comey, according to a new New York Times report.
The Times writes that obstruction of justice appears to be a major focus of the Mueller investigation. It's also been a practice Trump has openly embraced to defend his unpopular presidency.
The new report also alleges McGahn gave Mueller information about Trump's decision making that Mueller would not have known otherwise.
The Times notes McGahn was "centrally involved in Mr. Trump's attempts to fire the special counsel," which the Mueller investigation may not have known about without McGahn's testimony.
McGahn's cooperation with Mueller echoes the role Richard Nixon's White House counsel John Dean played in the Watergate scandal. Dean flipped on Nixon to help Nixon's prosecutors, exposing the role the administration played in dirty tricks.
Dean's testimony helped lead Nixon to eventually resign from the presidency as he faced removal from office.
The Times reports that McGahn has had at least 3 interviews with the Mueller team, totalling over 30 hours. In addition to the Comey firing, McGahn has reportedly spoken to investigators about Trump wanting to rig the Russia investigation by putting a loyalist in charge.
Trump's complaints about Attorney General Jeff Sessions recusing himself from the investigation have also reportedly come up.
According to the Times, Trump appeared to believe McGahn saw himself as a personal servant of Trump's, and someone who was looking out for Trump's personal interests rather than America's. Trump typically wants his top flunkies to work with this approach while on the taxpayer payroll.
A source who spoke to the paper said Trump believed McGahn would defend him with investigators like a personal lawyer would for a client. But Trump was wrong, and McGahn instead didn't argue on his behalf.
McGahn also reportedly told Mueller about Trump's volcanic anger, which Trump tends to display with White House insiders. McGahn has nicknamed him "King Kong," after the oversized primatethat terrorized New York. Trump is famously a New Yorker.
Trump has derided the Mueller investigation as "illegal" and a "witch hunt," while Trump subordinates like Rudy Giuliani have attacked Mueller's process to defend Trump.
But the revelation that Mueller is speaking to McGahn, gleaning dozens of hours of information from him and applying it to an investigation of obstruction of justice, shows that the probe is real.
Trump tried to make his Russian obstruction problem go away, but it continues to linger, always a blot on his presidency.
Published with permission of The American Independent.