White House Hails Maliki Departure As 'Major Step Forward'
@AFP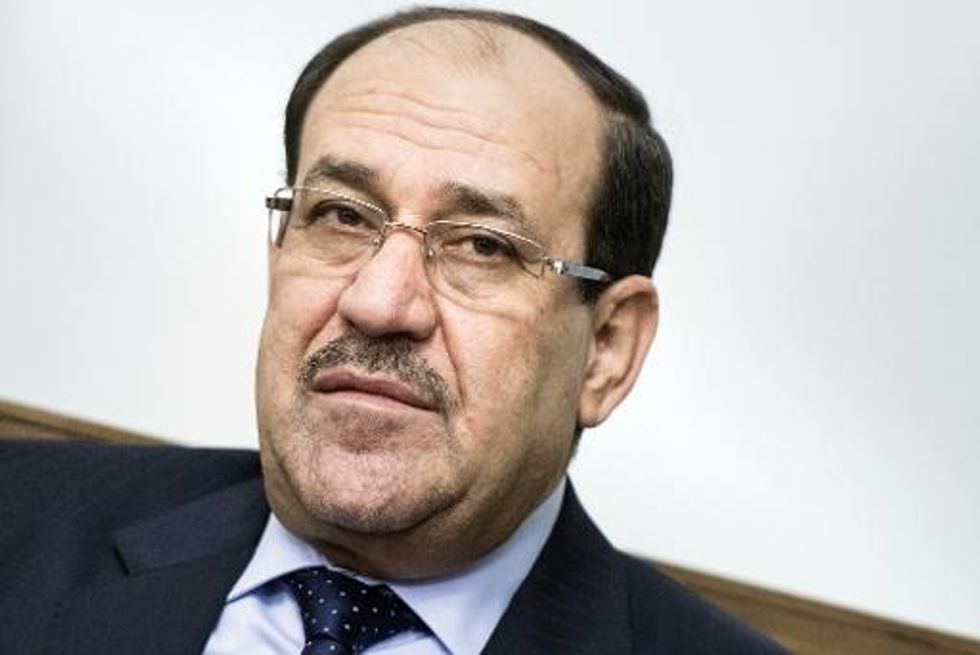 Washington (AFP) — The White House welcomed Nuri al-Maliki's decision to drop his bid to remain Iraq's prime minister as a "major step forward" to unite a country divided by a jihadist offensive and political infighting.
In abandoning his bid to stay in power, the divisive Maliki has bowed to huge domestic and international pressure, two months into a brutal offensive by Islamic State militants.
"We commend Prime Minister Maliki for his decision to support prime minister-designate Haidar al-Abadi in his efforts to form a new government in line with the Iraqi constitution," National Security Advisor Susan Rice said in a statement, released Thursday.
"Today, Iraqis took another major step forward in uniting their country."
Quelling fears a desperate power struggle could worsen what is already Iraq's biggest crisis in years, Maliki said he was stepping aside to "facilitate the progress of the political process and the formation of the new government."
"We have heard from a wide range of leaders across the Iraqi political spectrum who have expressed their commitment to work with Dr Abadi to form a broad, inclusive government with an agenda that can address the needs and legitimate aspirations of the Iraqi people," Rice said.
"These are encouraging developments that we hope can set Iraq on a new path and unite its people against the threat presented by the Islamic State of Iraq and the Levant."
U.S. Secretary of State John Kerry added his plaudits in a separate statement, cheering Maliki's "important and honorable decision" to support Abadi.
"This milestone decision sets the stage for a historic and peaceful transition of power in Iraq," Kerry said.
"We urge Mr Abadi and all Iraqi leaders to move expeditiously to complete this process, which is essential to pulling the country together and consolidating the efforts of Iraq's many diverse communities against the common threat posed by the Islamic State of Iraq and the Levant."
The United States stands ready to help "a new and inclusive government to counter this threat," he added, urging other members of the international community to do the same.
AFP Photo/Brendan Smialowski
Interested in world news? Sign up for our daily email newsletter!