White House Officials Fear President Is 'Mentally Unraveling'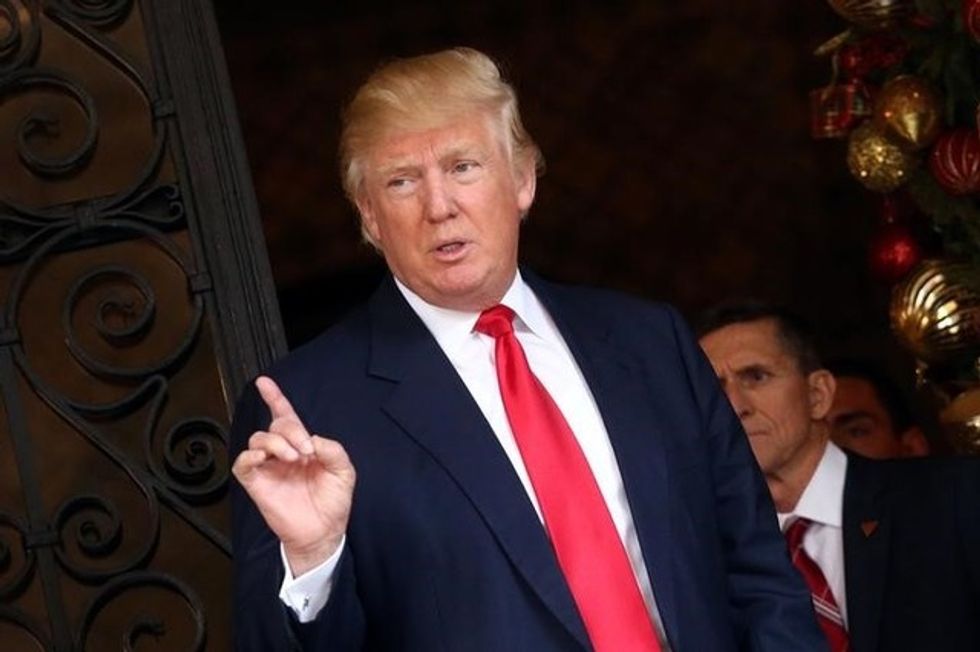 Reprinted with permission from AlterNet.
In a new interview published Tuesday by Slate, Dr. Brandi Lee, a psychiatrist who put together a book of essays on President Donald Trump's mental health, discussed the fact that two White House officials separately called her to discuss their concerns about the president.
"[They] called me, two separate phone calls, stating essentially the same thing: that they were scared of President Trump's behavior and felt he was mentally unraveling," she said. "Once I was assured that they did not feel themselves in imminent danger, I told them I could not take any more information, but rather, needed to refer them to the emergency room."
She also made clear that it wasn't as a policy matter that they thought Trump was dangerous — though many could make that case. These officials, she said, were fearful because of their personal interactions with the president. They reached out to Lee because of the book, which she has prominently promoted, according to the interview.
The book, which has been criticized by some in the professional psychiatric community, does not attempt to diagnose Trump. As Lee explains, this would require a sit-down evaluation with him personally. However, she argues that psychiatrists can assess the kind of dangers he poses without diagnosing him and without running afoul of any professional ethics guidelines.
"So this book warns about danger," she told Slate. "Danger is more about the situation, not so much about the person. In other words, the same person in a different situation may not be dangerous. It also does not need all the information: You just need enough information to raise alarms, and you can act on the dangerousness that you see."
She also argued that the situation has deteriorated since the book was published.
"We knew enough to predict that in the office of the presidency, under the pressures of this office, that he would get worse," she said. "And he's actually rapidly getting worse."
Her advice to the White House staffers to take their concerns to an emergency room may be the right thing to do from a medical professional's standpoint, but constitutionally, it makes little sense. A president cannot simply be committed to a psychiatric ward, even if that's what a doctor recommends. He remains president and thus in charge of the Secret Service that protects him, and the agents protecting him are unlikely to simply take orders from a doctor.
There is one remedy for a president who is mentally unfit to serve: the 25th Amendment. That requires the Cabinet and the vice president to act.
Cody Fenwick is a reporter and editor. Follow him on Twitter @codytfenwick.