White House 'Outs' CIA Station Chief By Mistake
@AFP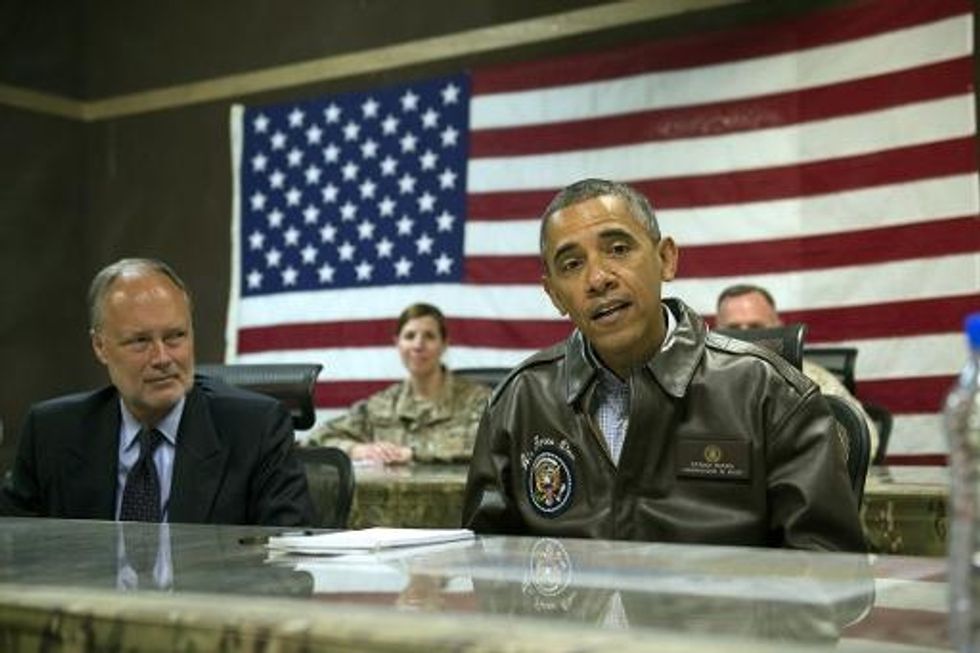 Washington (AFP) – The White House accidentally revealed the name of the CIA station chief in Afghanistan during President Barack Obama's surprise visit to the country on Sunday.
The top agent's name was revealed in a pool report sent out by a Washington Post reporter to journalists based on a list of officials provided by the White House who were taking part in a security briefing for Obama at Bagram Air Base.
The pool report is an eyewitness account of the president's activities written by a pool reporter on behalf of his colleagues that is sent out by the White House to thousands of journalists.
When the reporter realized what had happened, he notified senior White House officials and they provided a new list of officials for the pool report that was missing the name of the man revealed as "chief of station" in the earlier report.
Officials also asked reporters traveling to Afghanistan with Obama to withhold the CIA station's chief's name.
The name of top CIA agents in a country is usually not publicized to protect the officer and his family from possible terror attacks or repercussions.
Most other top espionage services in a nation and the host country will however know as a matter of course the identity of the official.
In theory it is a crime to intentionally expose the identity of a covert CIA officer.
Obama flew overnight Saturday to Afghanistan to greet U.S. troops in the country on the Memorial Day weekend when America honors its veterans and fallen warriors.
He arrived back in the United States early Monday to lead Memorial Day commemorations at Arlington Cemetery outside Washington.
AFP Photo/Saul Loeb