Trump's Got A Devious Project Going To Gouge Social Security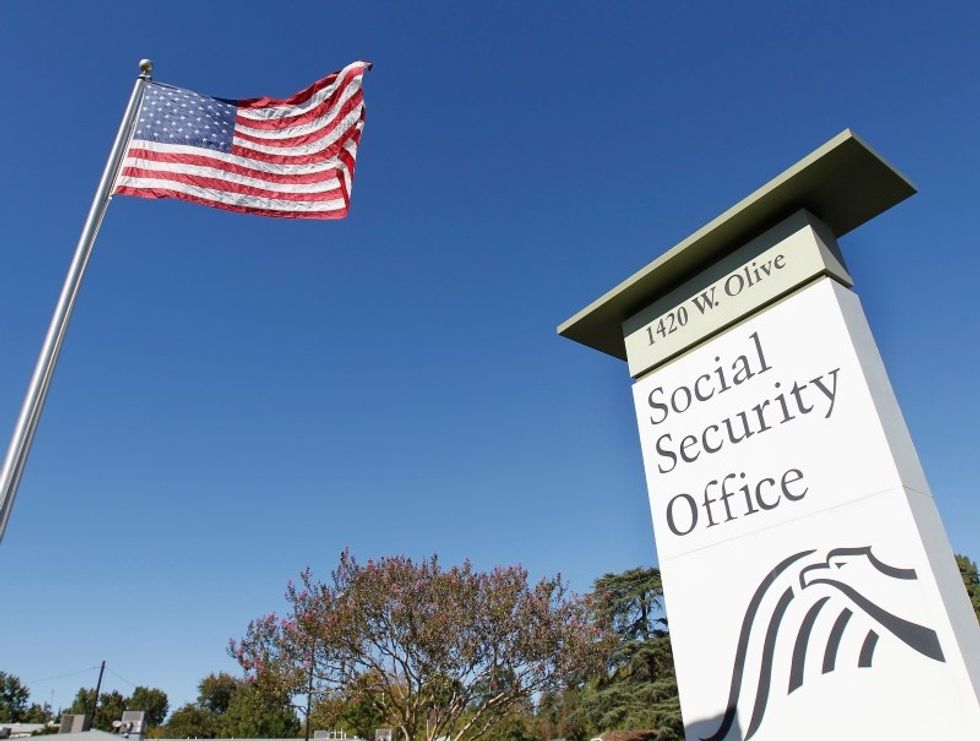 Reprinted with permission from Alternet.
The Trump White House has found a new way to dress up the old right-wing cause of dismantling Social Security.
According to an April 9 report by the Associated Press, The Trump administration and House Republicans are looking at repealing the payroll tax as a way to put several thousand dollars a year more into the checkbooks of working- and lower-middle-class households. This 12.4 percent tax, split evenly between employers and employees funds Social Security. The self-employed pay the full 12.4 percent tax.
"White House aides say the goal is to cut tax rates sharply enough to improve the economic picture in depressed rural and industrial pockets of the country where many Trump voters live," the AP report said. "The administration so far has swatted down alternative ways for raising revenues, such as a carbon tax, to offset lower rates."
The AP report said this was one of several tax reform proposals that White House and congressional Republicans have mentioned when studying tax-reform options. Stung by the failure of the House's first attempt to repeal Obamacare, the White House is taking a more active role in shaping a major tax reform bill, the AP said.
A payroll cut "would give a worker earning $60,000 a year an additional $3,720 in take-home pay, a possible win that lawmakers could highlight back in their districts even though it would involve changing the funding mechanism for Social Security," the AP reported, citing a lobbyist "who asked for anonymity" to discuss "early negotiations."
It is hard to know if this report is an intended leak—an old Washington tradition to float ideas to gauge reaction before taking a public stance, or a serious proposal that would fulfill House Speaker Paul Ryan's long-held goal turning Social Security into a hybrid public-private system, where Americans would give some of their savings to Wall Street to invest. Wall St. has long coveted those billions.
Conservative Republicans have been targeting Social Security for decades, saying it and Medicare are bankrupting the government. That's always been cover for not raising taxes on a variety of income-producing activities from the wealthy. Yet they persist, saying that Social Security is not sustainable because in 2033 a spike in the baby boom generation will require an infusion of funds or a 20 percent benefit cut. The program is not allowed to operate in the red.
The politics of repealing the payroll tax as part of a bigger corporate tax cut are transparent. The GOP would be hoping that many Americans would take money in the short run and not look at the longer-term impact of destroying the nation's foremost senior safety net, which, if anything need to be better funded to increase benefits to keep up with the cost of living.
The GOP may be hoping that offering something appealing to lower-income voters will divert the focus from the multi-billions at stake in cutting corporate taxes. Those sums, such as all the corporate income kept offshore to avoid paying taxes, could be used to bolster safety nets. In the meantime, Trump has refused to release his tax returns, which, once public, would show Americans a vast array of tax-avoidance schemes and techniques that only the rich can access and use.
This article was made possible by the readers and supporters of AlterNet.