White House Punishes CNN Reporter For Asking Trump About Putin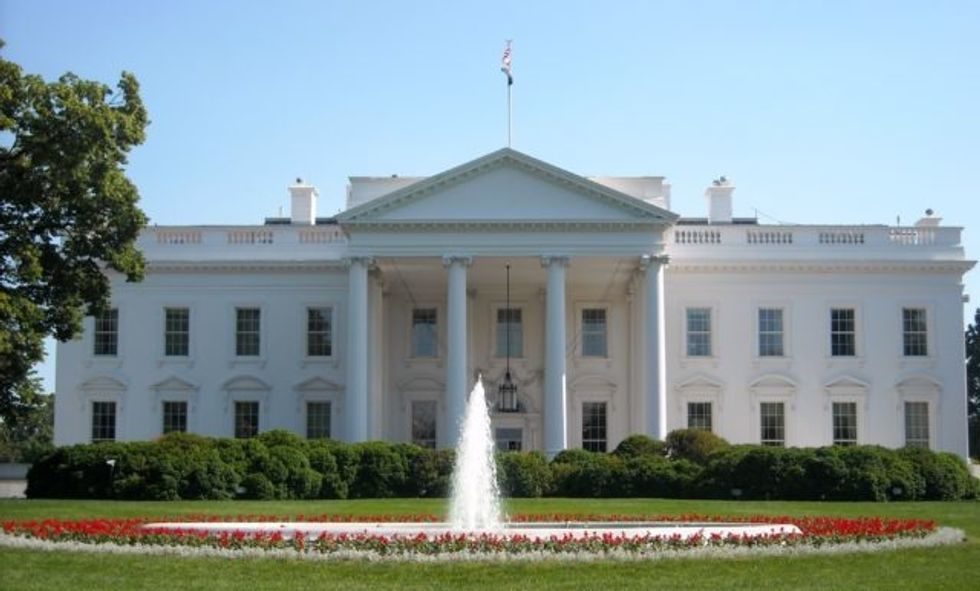 Reprinted with permission from AlterNet.
The White House barred CNN reporter Kaitlan Collins from President Donald Trump's speech in the Rose Garden on Wednesday after she asked the president questions about Michael Cohen and Vladimir Putin, Collins reported.
Collins had asked the questions during a brief meeting between Trump and European Commission President Jean-Claude Juncker. Though such events are not typically intended to have a question period, reporters frequently throw out questions to see if Trump will respond, and sometimes he does.
"Did Michael Cohen betray you, Mr. President?" Collins asked, referring to the president's former lawyer and fixer. "Mr. President, are you worried about what Michael Cohen is about to say to the prosecutors? Are you worried about what is on the other tapes, Mr. President?"
Then she asked: "Why is Vladimir Putin not accepting your invitation, Mr. President?"
The White House said earlier in the day that it would no longer be hosting Putin in the fall, as had previously been announced, but in 2019. The Kremlin had not yet officially confirmed that Putin was responded to the initial invitation.
Collins said the event and questions were "totally normal" — but ahead of another event later on in the Rose Garden, she was pulled aside and told she would not be allowed to attend.
"They said 'You are dis-invited from the press availability in the Rose Garden today,'" Collins reported. "They said that the questions I asked were inappropriate for that venue. And they said I was shouting."
"Just because the White House is uncomfortable with a question regarding the news of day doesn't mean the question isn't relevant and shouldn't be asked," CNN said in a statement. "This decision to bar a member of the press is retaliatory in nature and not indicative of an open and free press. We demand better."
Cody Fenwick is a reporter and editor. Follow him on Twitter @codytfenwick.