White House Says Obama Will Raise Cyber Concern With China's Xi
@reuters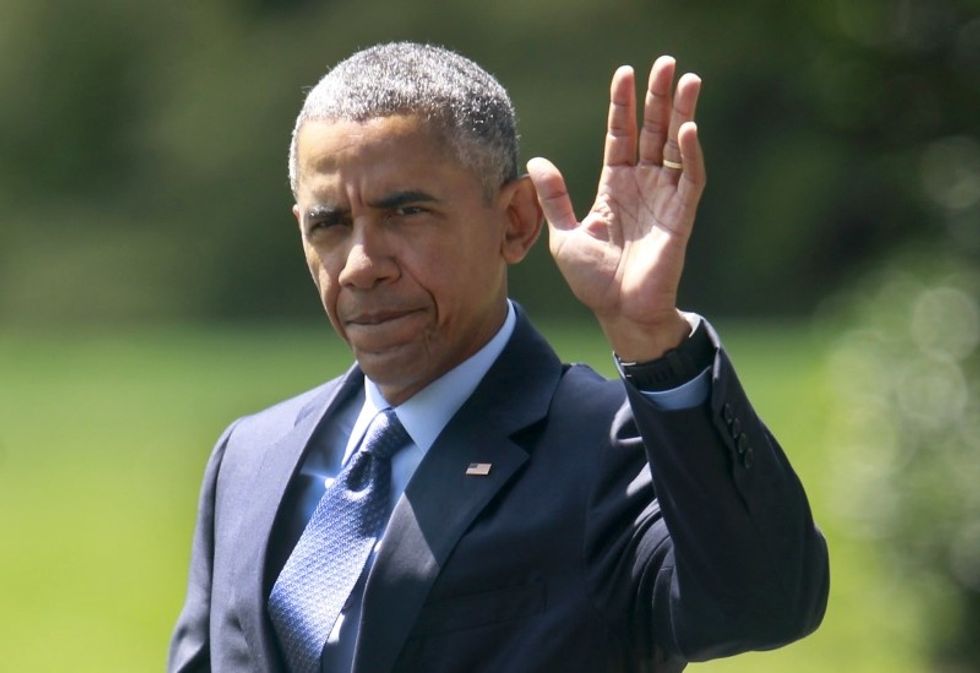 ON BOARD AIR FORCE ONE (Reuters) – President Barack Obama will raise concerns about cyber security with Chinese President Xi Jinping when they meet in Washington this month amid rising U.S. worries about Chinese hacking of U.S. government and commercial targets, the White House said on Monday.
White House spokesman Josh Earnest said he did not have any updates on the timing of potential sanctions against China related to cyber attacks ahead of Xi's visit.
U.S. officials held meetings last week with Meng Jianzhu, China's domestic security chief, to discuss cyber concerns.
"I can tell you that there was a pretty candid exchange of views," Earnest said of the meetings, one of which took place with National Security Adviser Susan Rice.
"I think we've been pretty blunt in describing the concerns that we have with China's behavior in cyberspace. We have been blunt in our assessment that that has significant consequences for our economy and for our national security," added Earnest, speaking aboard Air Force One as Obama was flying to Iowa.
The official's visit, ahead of Xi's trip, showed the Chinese government understood the United States was serious about its concerns, Earnest said.
Chinese Foreign Ministry spokesman Hong Lei reiterated at a regular media briefing on Tuesday that China is opposed to cyber crime.
"We are also willing to carry out ample communication and coordination with the United States to set the rules of Internet behavior and establish a peaceful, secure, open and cooperative cyber space," Hong said.
The Obama administration is considering targeted sanctions against Chinese individuals and companies for cyber attacks against U.S. commercial targets, several U.S. officials have said.
Chinese hackers have also been implicated in the massive hacking of the U.S. government's personnel office disclosed this year. Two breaches of security clearance applications exposed the personal data of more than 20 million federal employees.
(Reporting by Roberta Rampton; Additional reporting by Michael Martina in BEIJING; Writing by Jeff Mason; Editing by Eric Beech and Will Dunham)
Photo: U.S. President Barack Obama waves as he walks from the Oval Office of the White House in Washington before their departure  September 9, 2015.  REUTERS/Yuri Gripas